Ousama Ranking Episode 11 Release Date, Time & Discussion
Even after getting betrayed by the person he trusted, it seems that fate is not that cruel with our little prince. He not only met with the King of the Underworld, he is also going under training with someone who is capable and powerful enough.
Well, after a long wait for 10 episodes, we have finally learned the most suitable weapon for Bojji. Funny enough, Kage couldn't stop himself from looking down upon Bojji's so-called "powerful weapon." But, what happened next really surprised not only Kage, but us viewers too!
Episode 10 Recap
I don't think it's compulsory to mention that episode 10 was entirely focused on Bojji's weapon. Though I've read the manga and already knew what was going to happen, getting to watch this scene animated is a treat to the eyes.
But, I got scared for a moment when Despa when to meet the beasts he and Bojji fought with. The first thing that came to me is: "Oh no, he bribed them to look weak in front of Bojji." Thankfully the reverse happened. The beasts actually praised Bojji's determination. I'm pretty sure you too thought the same!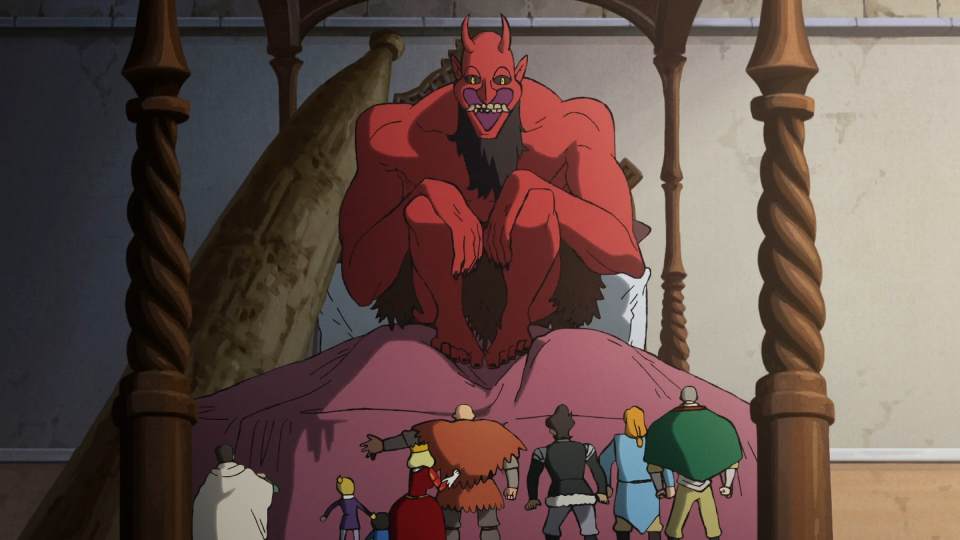 Another good news is that Bebin is alive and well. For the moment he is resting with his pet snake, and I don't think he will come out given the ominous situation in the Kingdom. The snake predicted that Bojji will save Daida in the future, and looking at the present scenario with Daida being trapped, I won't be surprised if Daida ends-up being Bojji's subordinate.
My otaku instincts are saying that the final battle will be the battle between Bojji and Bosse(presently residing inside Daida's body). Though I don't see that happening anytime soon.
Well, that's it with the episode. Good news is that the anime will air 23 episodes. So, we are only half-way through it. Many things are waiting to be revealed, and I can't wait for the upcoming episode. This anime is surely one of the best anime this season, and will surely get a Season 2.
Release Date
Ousama Ranking Episode 11 will release on Thursday December 23rd. It would be a shame if we called Bojji's weapon a sword. It looks more like a big needle. But, that's where most opponents will get confused and take him lightly.
Watch Ousama Ranking