11 Most Beautiful Female Characters In My Hero Academia
Who is the most Beautiful Female Character in My Hero Academia? Is it Uchako? Or is it Mandalay?
Well, that's what we are going to discuss today. Boku no Hero Academia has a LOT of waifu. Some are beautiful and a handful of them are REALLY BEAUTIFUL….
Hence, in this post I'll try to point out the most beautiful among all the female characters in Boku no Hero Academia.
Let's GOOO:
Beautiful My Hero Academia Waifu List
(11) Nana Shimura
Nana Shimura is no more, but back in the day she was so beautiful. Her face so calm and composed! Just one look to a crying baby and they would stop crying. But, she also has a funny side that she seldom expressed to anyone!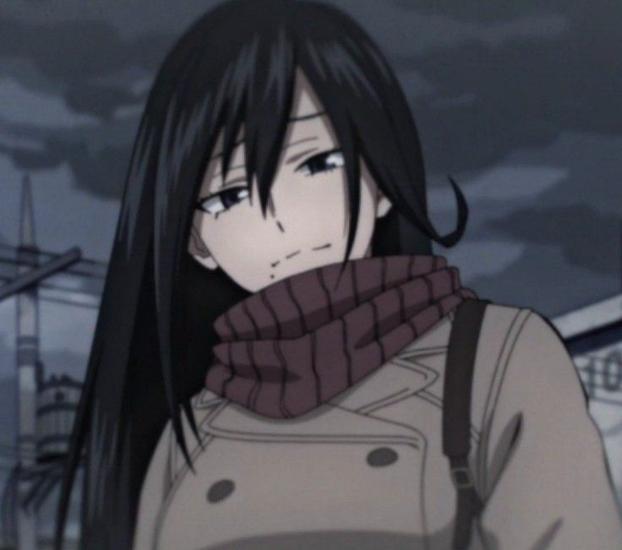 Unfortunately, we never got to see her in action, but according to All Might, she was hella good. In short, she was like a guardian angel over humans…
(10) Uraraka
Uraraka is the cutest person in entire MHA universe. She gets embarrassed in small talk, especially if it involves Midoriya. She is the bubbly girl whom all of us love.
Moreover, she is also helpful to everyone, even if she doesn't know that person! If you can recall, that's how both Midoriya and Ochako became best friends!
When some other girl treats Midoriya special she gets jealous. How cute is that!
(9) Momo
Momo is a royal and also behaves like one! Momo is beautiful not just physically, but also mentally. She likes to help her friends even if her life is in danger.
Her habit of not giving-up is attractive to most men. She has earned respect of many fans, including me!
(8) Mt. Lady
Believe me or not, when I began watching MHA, I thought that Mt. Lady was Midnight's younger sister. They have many things in common…But the basic difference is their quirk. Mt. Lady looks even sexier when she increases her size!
She also has the overpowering look that can melt many men…
(7) Midnight
Midnight is the symbol of erotic waifu in My Hero Academia. She is gifted with a quirk to put her opponent to sleep.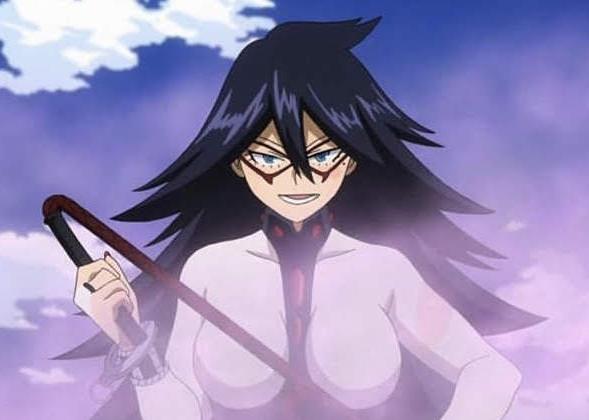 What's more interesting is that other than just being erotic, Midnight also has a sadistic side which she expresses sometimes…
---
---
(6) Melissa Shield
Melissa is not a regular female character in Boku no Hero Academia. She appeared in the movie  My Hero Academia: Two Heroes and fans went haywire over her.
People also started to speculate that Deku might have feelings for Melissa. Which I think is not true!
(5) Lady Nagant
Lady Nagant was a Hero before becoming a Villain. But, she was trending on Twitter when she was introduced for the first time. Her determined and courageous personality makes her HOT…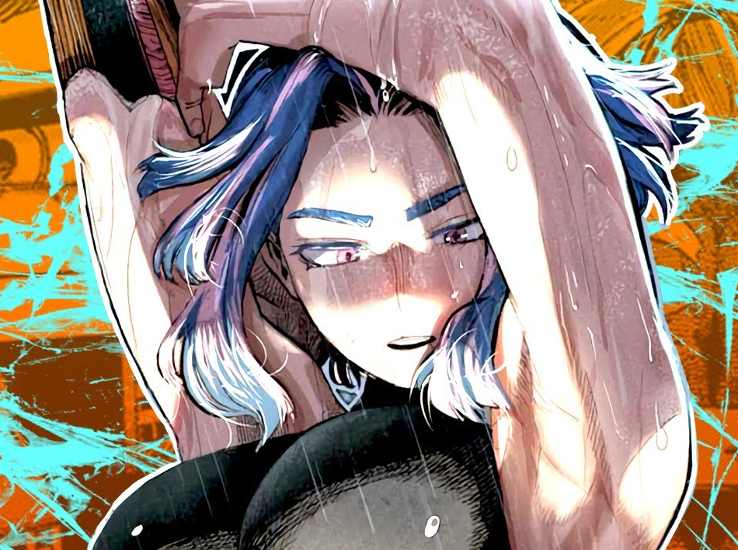 And of course the type of costume she wears also plays a huge role in enhancing her beauty.
(4) Nejire
Nejire's sunshine personality and cute looks is the secret behind her good looks. She doesn't have the "Lady-like" aura, but she is quickly moving towards it!
If you can recall, she even won the beauty championship, so even Hori thinks that she is cute…At least among the students…
(3) Fuyumi Todoroki
Fuyumi is unlike her brothers and also her dad. She is the elder sister of Shouto. I'm pretty sure she has got this beauty from her mom. Though she isn't a Hero, he jolly nature is what gets us. Every time!
What's you view on Fuyumi? Do you find her attractive? Let me know!!
(2) Mandalay
Mandalay is THE lady of My Hero Academia. A lot of fans(including me) is a fans of her looks and style. What makes Mandalay really attractive? It's he cute yet serious personality.
If this isn't enough, even My Hero Academia creator, Horikoshi draws her occasionally. Most of them are fan-service! So, even Hori knows that we love Mandalay…
Uwabami is the most beautiful female character in My Hero Academia. She is an actress for gods sake! Uwabami has a certain charm about her that makes her messy and sexy at the same time.
(1) Uwabami
Though she hasn't appeared a lot of times in the manga, she is sometimes remembered in MHA community not just for her quirk but especially for her beauty!
Conclusion & FAQ
There are many other female characters in MHA who are also beautiful. But, in this post, I'm talking about the MOST Beautiful ones. The woman above are the star of the manga…
But, not at all mentioning few other beautiful females would be an insult to them.

These didn't make into the BEST but are worth mentioning:
Jiro
Toru Hagakure (Speculated that she is really good looking.)
Toga (a huge number of fans do like her)
Mirko (She is not that beautiful, only hot & sexy)
Pixie-Bob
Camie (the girl who can change her physical face and body)
Thirteen (her face is cute, but can't verify whether she is really beautiful!)
Mei Hatsume
Hence, is the conclusion I've reached to!
Who Is The Most Beautiful Female Character In My Hero Academia?
Uwabami is the most beautiful female character in My Hero Academia. She is an actress.