The Seven Deadly Sins: Grudge of Edinburgh Part I Set For December Release
Get ready for some action as Netflix has announced the first part of The Seven Deadly Sins: Grudge of Edinburg. Fortunately, they have also revealed the release date. It's December this year (2022).
Well, good for them, the company is suffering from decreasing subscriber base on top of low-quality content! And The Seven Deadly Sins: Grudge of Edinburg might help them a bit!
Netflix have also revealed some images featuring a sketch of the characters and the VA(voice actors) associated to them!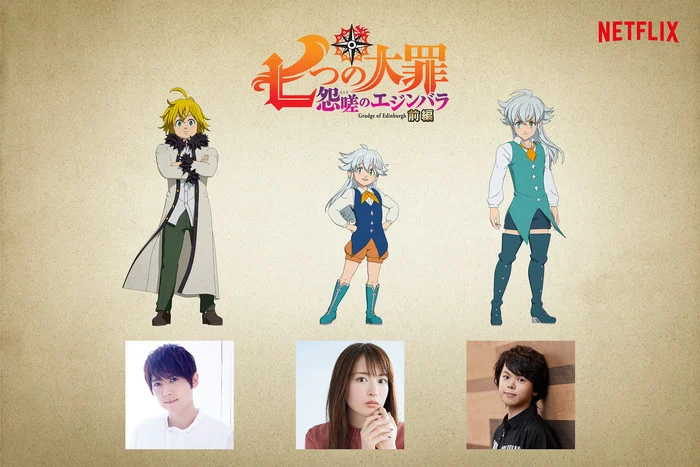 Talking about the VAs, Yuuki kaji is returning as the voice of Meliodas, and while Mikako Komatsu will be behind the voice of child Tristan (Meliodas' son), Ayumu Murase will do the voice of teenager Tristan.
And yeah, according to sources, the anime won't be adapted from anywhere and will be an original story. And it will be focused on Meliodas' child Triston.
Alfred Imageworks and Marvy Jack are animating the series. Bob Shirahata is acting as the director of the anime and Noriyuki Abe, on the other hand, is the supervising director. The script writing will be handled by Rintarou Ikeda…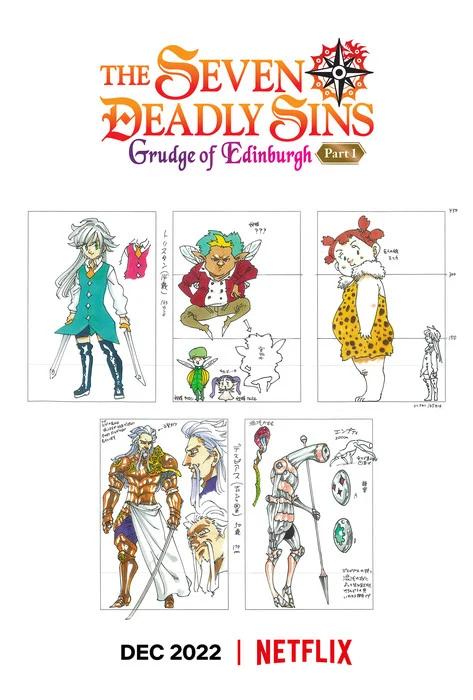 Nakabai Suzuki launched The Seven Deadly Sins in 2012 and Kodansha published the manga weekly under their Weekly Shonen Magazine. Later they also began publishing the series digitally. The series particularly picked up pace after getting an anime, and surpassed millions of circulations.
Suzuki ended the manga in 2020 after almost 8 years of serialization.
Suzuki couldn't stop himself from riding the wave and launched the sequel The Seven Deadly Sins: Foud Knights of the Apocalypse in 2021, only after few months the previous series ended! And as of today, the sequel has 7 total volumes