Top 10 Most Hated MHA Characters.
Who is the most hated character in My Hero Academia? I know you already have few names.
See whether the names you think are included in this list!
With this, LET'S GOOO….
---
CRITICAL SPOILERS!!
---
(10) Katsuki Bakugo
Katsuki Bakugo is the least hated character in this list. MHA community is always divided between the ones who hate him and the ones who love him dearly. Personally, I had issues with him, but lately he has matured a lot.
Honestly speaking, his rash behavior was the only reason for all the hate he received! Yet, he was never a toxic person. He never leaked Deku's OFA secret to anyone and was also never jealous…
(9) Endeavor
Endeavor is that psychopathic dad who destroyed his son's childhood. Just so that "He" could beat All Might. Other than that, Endeavor is a doting dad and cares about his family! In fact, I would says that he has no issues with his other children.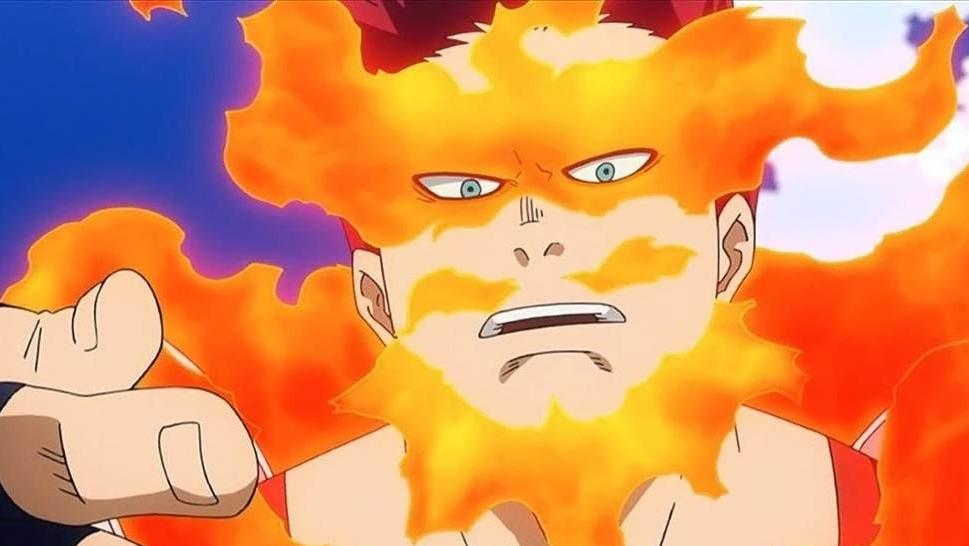 But his obsession with Shouto irritates MHA fanbase to no end. But lately he has learned a lot, especially after Dabi revealed to be his dead son, Touya.
(8) Mustard
You might have forgotten Mustard. He was one of the most pitiful yet pathetic villain. I have included him in this list because of the intense hatred he harbored for UA students. In fact he even tried to kill Tetsutetsu and Itsuka by shooting at them.
The reason? Because they are UA students and pampered too much. Well, the image above shows who was weak in the end!
(7) Neito Monoma
Yeah, this guy Monoma. He has a broken personality and thinks of himself as someone who is the best. But he isn't!! Although he has a unique quirk, but loses a fight most of the time!
The only person to control him is Itsuka. She knocks some commonsense into him whenever he goes into his lame complains and humiliations!
(6) Mineta
Do I have to even say why Mineta is one of the most hated Hero in MHA? He doesn't have enough qualities to become a pro-hero. His quirk is not that useful, and on top of that he is a serious pervert… To the point that not a single wants to stay beside him…
This dude cannot get rid of his perverted attitude even at times of battle against Villains. I haven't seen not a single websites or community showering love at him…
(5) Dabi (Touya Todoroki)
Now, we are entering into the Villain category. These are the top 5 most hated in BNHA. Dabi is the classical example of a psychopath! And he didn't develop this ill personality consciously, it has been there since childhood.
In fact he even tried to attack baby-Shouto because Endeavor was only paying attention to him. MHA creator has beautifully shown how dangerous it can be to become obsessed with anyone or anything.
(4) Re-Destro
Re-Destro considered himself as the "Revolutionary" who would change to world, but fell into Shigaraki's feet when pushed too hard. dude has no class! Well, what can I saw? He is a Villain and was solely created to be intensely hated.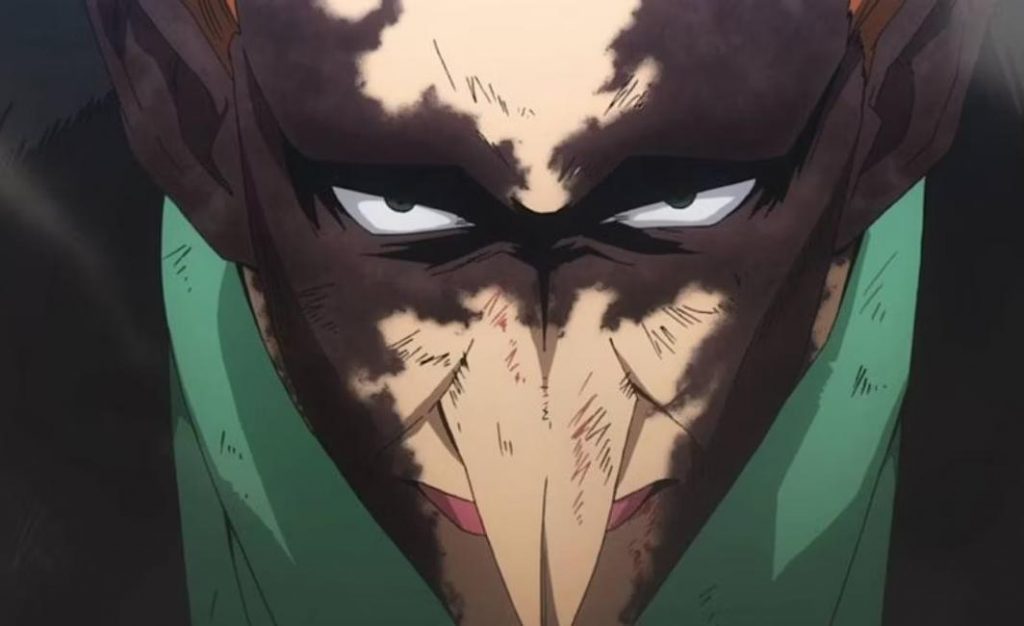 He is doing his job pretty well! The another thing that makes him one of the most hated character is the character design. We subconsciously believe that people with these facial structure are evil in nature!!
(3) Shigaraki Tomura
Shigaraki Tomura's life has been really cruel. He killed his entire family unwillingly, and got brainwashed by AFO when he was a kid. But what after that? Was everything that he did acceptable? Absolutely NOT!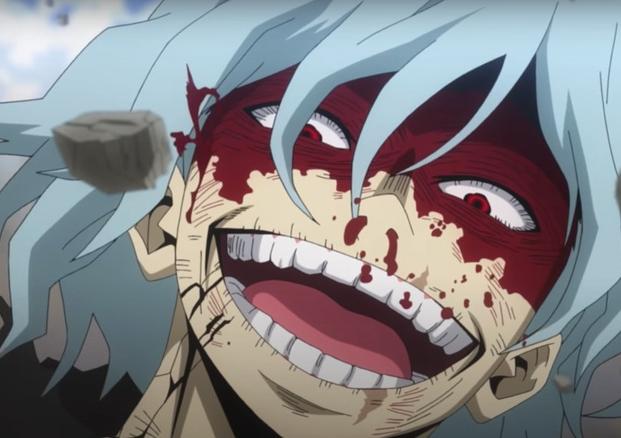 He acts as the kid who has "reasons" to hurt people just because he didn't have a good childhood. He is too blinded to look at the reality, always bathing in hatred. But the next two characters in the list below are the worst of all…
(2) Garaki
Garaki is hated for everything. Period. He is the same doctor who declared that Midoriya has not quirk. And fans heavily speculate that he probably stole his quirk because it was too unique. Well, it's a strong speculation but I won't be surprised if this really is the truth!
Garaki took experiments too far and have sacrificed who knows how many human lives! You can say that he is the most important Villain after AFO.
---
---
(1) AFO
All For One (AFO) is devil walking on Earth. He is the epitome of what evil can do to a person. If there's Hell, then Muzan (Demon Slayer) and AFO would share the same room.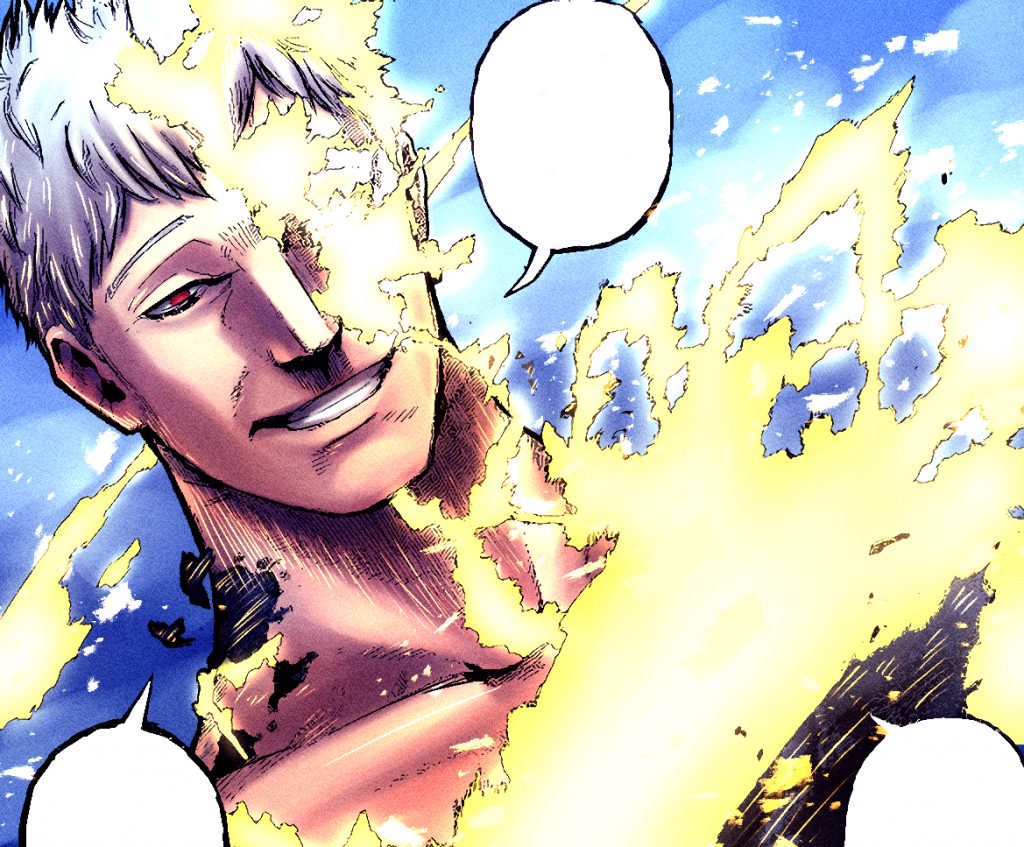 Surprisingly there is a MHA fanbase who loves AFO. But I'll go what the majority thinks and no one likes him. He lives in a self-made world where he thinks everything is "imbalanced" and needs to be balanced in a cruel way.
I'll be so happy to see him suffer.
Conclusion & FAQ
These are the Top 10 Most Hated MHA Characters. Did I miss someone? A Villain? or a Hero?
Let's start a discussion:
Who Is The Most Hated Character In My Hero Academia?
All For One (AFO) is the most hated character in My Hero Academia (MHA).