Goblin Slayer Season 2 Announced
Goblin Slayer was one of the most watched and anticipated Anime series when it was announced in 2018. What made Goblin Slayer a must-watch was its way of representing the ideal lifestyle of people living in risky situation. When it comes to Goblins, most anime series show only the positive sides, but the dark is always hidden to keep everything fresh and on top "Watchable." But, this raw nature of the anime is not the only thing that made the series a major hit. The main protagonist of the series of also one of the various reasons to watch this show. With a badass Hero whose face is never revealed, who would want to miss such a series.
But, before watching Goblin Slayer, make sure that you are comfortable with gory stuff as the Anime doesn't hesitate to show-off what it can do, that is to "Slay."
Announcement
The official website of Goblin Slayer revealed that the series was getting a Second Season. Season 1 of Goblin Slayer was released on 2018 and was an instant hit among watchers. Next, a movie by the name "Goblin Slayer: Goblin's Crown" was release in 2020 after a gap of two years.
The official Website also revealed a Teaser Visual featuring the major characters: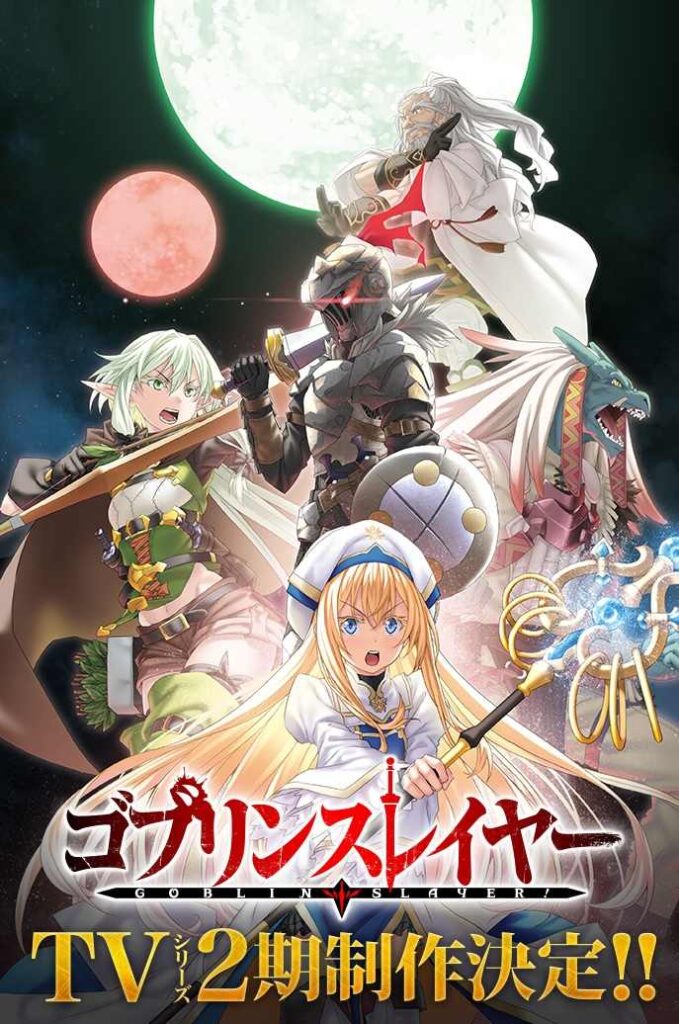 The Twitter Account of GA Bunko Official released the news about the upcoming Second Season.
The above Tweet talks about the announcement of the news season of Goblin Slayer and also the reveal of a PV.
Fans Are already excited as their favorite show is returning back after three years.
Release Date
This is the first announcement about the Second Season and hence, as of now, there is no information about the Release Date.
There is a chance that Goblin Slayer Season 2 will start airing either on October 2021 or November 2021. That's a guess and dates may change according to the official updates. And, when that happens, this page will be updated with the latest information.
Staff
The official website revealed that most of the VA from Season 1 are returning. Whether there will be an introduction of a new character if still not announced.
Watch Goblin Slayer
You can watch Goblin Slayer Season 1 on Crunchyroll & Funimation