BOFURI: I Don't Want to Get Hurt, So I'll Max Out My Defense Anime Season 2 Announced
Nobody wants to get hurt, but, how far will you go to keep yourself safe? There are various ways to keep yourself safe, one is to stay away from any problem, second is to make yourself so strong that nothing can hurt you. BOFURI: I Don't Want to Get Hurt, So I'll Max Out My Defense Anime or simply BOFURI is an anime series focused on a character who follows the latter step.
The official Twitter handle and website of BOFURI announced that Season 2 of the Anime has been decided. Additionally the website also released a Visual poster of Season 2.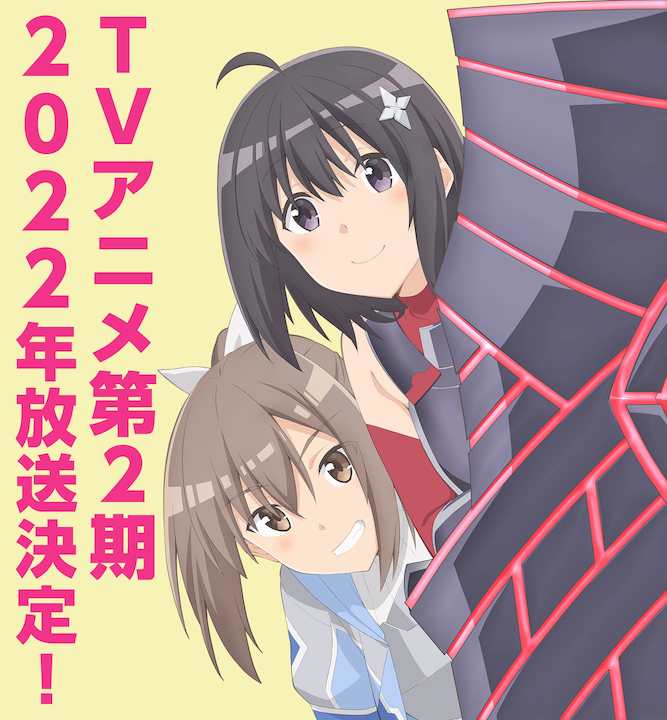 The Official Twitter handle of the anime is also celebrating the latest decision, making fans excited. There is a reason why fans are excited. Season 1 was release on January 2020, and only after a year Season has been announced.
BOFURI Release Date
So, When will BOFURI Season 2 Release?
BOFURI Season 2 will release in 2022. We have just entered 2021, and the exact release date anime usually is not revealed so early. But, looking as Season 1 Release Date, Season 2 may start airing from January 2022.
Plot
Risa Shiramine invites Kaede Honjou to play a Virtual Reality MMO Game with her. Kaede is not into too much gaming and is an average gamer. But, what fears Kaede is being in pain. She creates a character in the game and decides to name it Maple. While assigning points to various characteristics, she invests all the points on her defense.
In return she acquires extreme defense, but, now she moves slowly, can't use magic and even a rabbit can the best of her. Luck was on Maple's side and she acquires a skill called "Absolute Defense" and "Counter Skill" as a result of her insane defense. Now, she is almost invincible as she can easily nullify all damage. Being the most under estimated character in the game, Maple goes on a journey.
Watch Season 1
You can watch BOFURI season 1 on Funimation
About
Yuumikan began releasing BOFURI: I Don't Want to Get Hurt, So I'll Max Out My Defense Anime on Shosetsuka ni Naro (Let's Become Novelists) website in 2016. The novel is still in serialization on the same platform where it started.
Kadokawa began releasing the story as a print novel from September 2017, and, the art was done by Koin. Later Jiro Oimoto launched a manga in Kadokawa's Comp Ace magazine in May 2018.