Welcome To Demon School Iruma-Kun S02 Episode 16 Release, Time & Discussion
Iruma kun's life is better in the Demon realm than it was with the Humans. What could you expect from such peculiar parents?
Now that he is living like a prince in the Demon Realm, everyday is an exciting day. He has got friends and people who love him.
Well, this is pretty uncommon for a world where Demons rule. And, it's more than surprising that he hasn't fallen into any severe problem after landing in Demon Realm. But, it has suddenly changed after three giant monsters appearance.
When he was in the Human Realm, Iruma-kun had pretty good experience in handling even the worst situation. Now, let's see how he manages to come out of this!
Episode 15 Recap
In the previous episode, we saw how the 6-fingers have kicked-off their plan to rescue demons from the underground prison. All of these members of the group are highest-grade terrorist, and they have no emotion before landing any dangerous attack.
They have started advancing into the prison and everywhere we see cries for help. Iruma being a human cannot accept the situation they all are in & decides to saves the kids.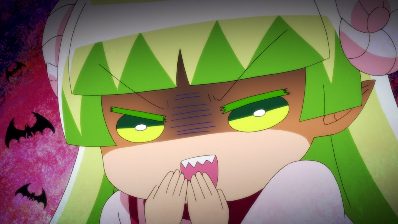 On the other hand, we see Kallego revealing his "sadistic" side where he basically directs his students to fight the monster head-on. Of course he has his eyes on the students, but, when you have a teacher such as him, growth is inevitable.
There is nothing much to discuss in this episode as the end showcased that Iruma will revealed something that we all are waiting for quite long. Will he reveal his evil version again? I doubt so, but, if he does, It will be welcoming.
Episode 16 Release Date
The Tokyo Olympics hasn't affected anime releases. Hence, Iruma-kun will return next week on Saturday, 31st July at 1:35 AM (PDT).
Azz is surprised to see Iruma angry, since it's the first time he has become so. And, it's the basic rule of any Anime or Manga series. Never ever anger a gentle character. And, it seems the monsters have managed to anger Iruma.
Watch Iruma-Kun