Who Will Asta End-Up With? Will It Be Noelle Or Mimosa?
Who will end-up with Asta? Will it be Noelle or Mimosa? Romance and emotional feelings are an important factor in a manga series. Even a story filled with action must have few droplets of romance to add sweetness into it!
Black Clover is no exception! Hence, today I'm going to explain whether Asta will end-up with Noelle or Mimosa. Also the worst situation that might happen if none of them are proven true!
---
MINOR SPOILERS!!
---
Asta Is One Dense Dude
I suppose you will also accept the fact that Asta is a damn dense dude! He is pretty close to Yami in this aspect. I don't know how many times have Noelle indirectly tried to express that she is secretly in love with him, but to no avail.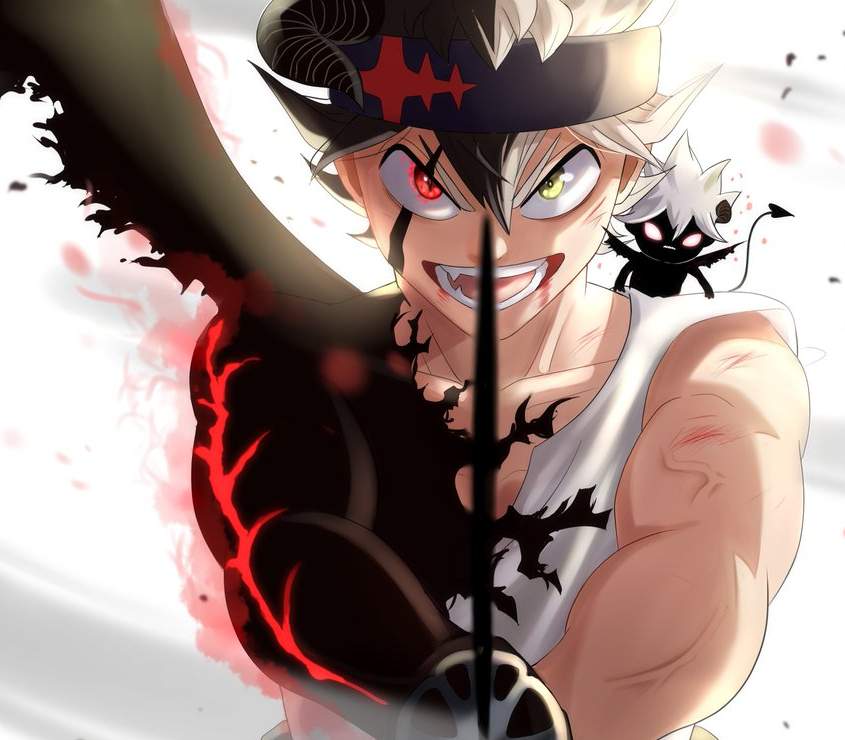 If you ask me, then I guess there are two reasons behind it:
(1) Asta is too fixated on Sister Lily. He genuinely loves her, and also expects her to accept him.
(2) Asta is still too immature to grasp a woman's emotions.
Noelle being a tsundere makes the situation worse! Hopefully, now that Asta has grown and is above 18 years of age, he will slowly understand Noelle's feelings.
Will Asta Finally Recognize Noelle's Feeling?
Yes, Asta might finally recognize Noelle's feelings.
But, I don't see it happening just yet. Maybe we'll have to wait before either of them makes a move. Or worse, there might a time-skip again after the final arc is finished where we see Asta married with Noelle and have a kid!
Well, in this subject Black Clover community is way more advanced where they have some Wild theories. Though I don't think those theories are going to materialize, but it's good to see the people are interested..
What's you comment on this? How do you imagine Asta x Noelle in the future?
Will Asta End-Up With Mimosa?
Hmm, Mimosa is second in the line to have feelings for Asta.
If you support the Asta x Mimosa ship, I have a bad news for you!
Asta will never end-up with Mimosa.
And I also don't think Black Clover creator (Yuki Tabata) will choose a harem route.
Yes, Asta respects and encourages Mimosa, but outright marrying her and spending entire life with her is out of question! Also, these two don't have to necessary chemistry for a beautiful "chemical reaction."
---
---
What Could Be The Worst Case Scenario?
Now, let's also dive into the other possibilities that might happen. Although everything I've written till now is a speculation, the ones I'm going to write below is just Wild!
When I mention the WORST scenario, I'm really talking about the worst among all!
(1) After the final arc is done, Asta is forced to do something that although saves Humanity is a crime. Hence, he is exiled from Clover Kingdom and is forced to leave!
(2) Nolle might end-up leaving with him, though I don't take it as the worst situation, rather better than most
(3) Asta ends-up with no one, and spends his life to gain more strength. He might also reject the proposal of becoming the Wizard King!
(4) Finally, the worst among all: Noelle dies and Asta marries some unknown woman to keep himself diverted from Noelle's memories!
I know all the above possibilities are just too extreme, and there's less than 1% chance of happening. But, I'm talking about the most EXTREME situation!
Conclusion & FAQ
In the end, I as a Black Clover fan is convinced that Asta x Noelle will happen. Sadly we might not see how it happens! Also Black Clover creator Yuki Tabata won't take such high risk to irk his readers!
Will Asta & Noelle Marry? Will They End-Up Together?
Yes Asta will end-up with Noelle. He might also marry Noelle.