Will Isagi Become The Best Striker In The World? Will He Win Blue Lock?
Will Isagi win Blue Lock? And will he also become the best Striker in the world? Today I'll talk about this burning question and try to cover every aspect of the series.
I won't take much of you time…
Let's Gooo.
---
CRITICAL SPOILERS FROM MANGA!!
---
Will Isagi Win Blue Lock?
Yes, Isagi will win Blue Lock. Though there are various alternatives the mangaka might approach to! Ego Jinpachi, the mastermind behind Blue Lock is extremely clever and knows what he is doing.
Though he might speak to every player about elimination, but there's a high chance that he might be planning to not just create the best Striker in Japan but also the best National Football Team Japan has ever seen!
And if you read the manga, you might also make out that the scenario is taking us into that direction!
Not that I wouldn't like it. Hence, here's how I think the series will end:
After elimination, the best players who manage to stay in Blue Lock will be offered to play as National for Japan. And Isagi will be the Striker(& Captain) of that team!
Will Isagi Become World's Best Striker?
There's no doubt that Isagi will become World's Best Striker! While reading what the community thinks about Isagi's character development, a large portion of the fans are not happy that he seems so "under-powered!"
And honestly this is a real issue! Isagi seems really weak when compared to most players his age and group! To counter this, the mangaka has subtly mentioned what makes Isagi unique from other players.
It's his ability to adapt and evolve quickly according to the environment. Hence, this ability leaves Isagi with unlimited growth potential…That's why it feels as if Isagi is not at all growing. But, I'm sure as time passes, he will become a beast and even surpass the best footballers.
The Players Who Can Become The Best Strikers In The World
Rin
No one in the Blue Lock is better than him! He was assigned Rank 1 after evaluation, whereas Isagi was Rank 16. So you can see what a beast Rin is.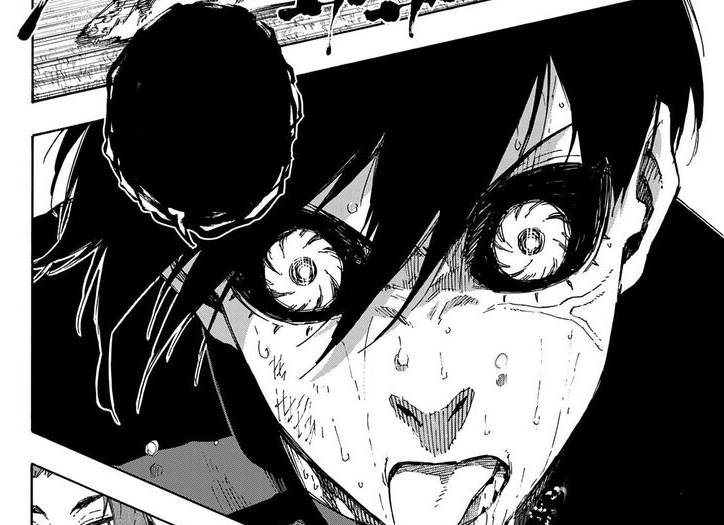 But what makes Rin such an insanely good player? There are various factors. First his elder brother is a prodigy and he played with his elder brother since childhood. He has a constant hunger to beat his elder brother in anyway possible!
Rin is ruthless in the field even when he isn't serious, and we saw that when Isagi went against him for the first time! He had to face an utter defeat!
Nagi
Most players who don't know Nagi will underestimate his abilities and skills. Only to suffer later when the match begins! This is a manga cliche that when a character looks like too out of energy, he/she must be really good. And that's the case with him too.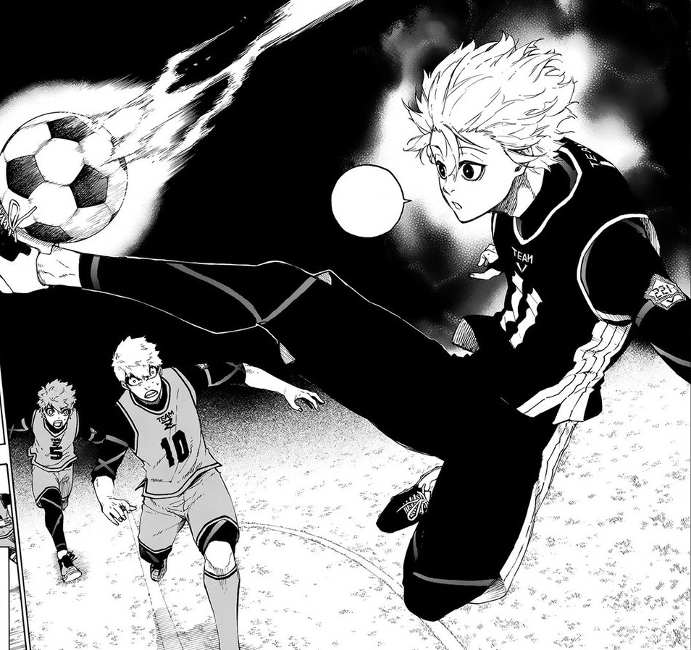 Nagi's skill is hands-down one of the best. He is not just fast and skilled, his kicks are way more complex that most players. In short, his actions are unpredictable! And we saw when Isagi faced him for the first time!
Nagi has a very high chance of becoming the second-best Striker of Japan if not the best.
Bachira
Bachira is Isagi's first friend in the Blue Lock team! He had the typical "talented guy" surrounding him from the very beginning of the series. He also tested Isagi whether he could be the "monster" he was searching for!
Bachira's speciality is dribble, and he does it pretty well! Even the pros get confused when they see his dribble techniques! His surpassed his limits to dribble when he single-handedly went and scored a goal for himself, that too against an experienced team!
If you ask me, Bachira is in every way more skilled and experienced that Isagi. Every time Isagi takes a lead ahead of him, he takes a giant leap and leaves Isagi behind!
Kunigami
Man Kunigami is a changed man especially after the Wild-card event. The mangaka has yet to reveal what exactly happened in the wild-card event, but he is as strong, if not stronger than Nagi or Rin at present.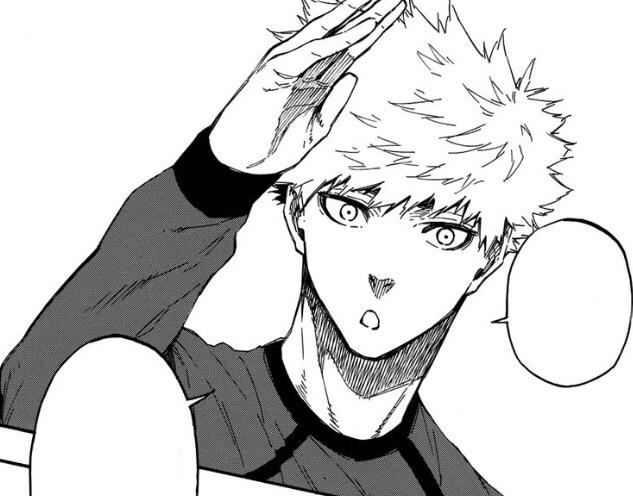 He might not yet have the same skill as other players, but the sheer brute-force is astounding! Not just that, he can use both his legs equally unlike other players, which is same as Noel Noa!
Even Noa praised Kunigami for his insane ability to copy his moves! Even if he cannot become the best Striker, he will surely become one of the best in the team…
Chigiri
If you ask me, then Chigiri has the least chance to become a Striker. Yes, he has explosive speed and mobility, but he somewhat lacks the shooting powers like other players.
On top of that he also has an injured leg which can lead him to unexpected results in a game! Moreover, it's not that he is the fastest. We have seen in the past chapters that there's always someone who surpasses his speed, that too without too much effort.
---
---
Other Player Who Are Equally Great Stirkers
Baro
Unlike Rin who is god-gift talent + hard work. Baro is just hard work. That too insane hard work and dedication. He simply calls himself the King.
And even though he has an explosive personality, his skills do the talking. But, he also has a major flaw! Since he considers himself the King, he doesn't want to pass to anybody and only wants to goal himself.
Putting the whole team in danger of losing…Baro is like a mad-dog. It will bite you if you cannot control it!
Reo
Reo and Nagi were the best duo in the field until Isagi arrived. Nagi left Reo for Isagi because he considered Isagi as a better player!
The irony is that Reo was the one who introduced Nagi into football, and today Nagi has reached WAY ahead of Reo in terms of skills and techniques…
But, Reo too has a slight chance to make place into the top 5 of the best Stirkers of Japan.
Shidou
If Baro is a mad-dog, then Shidou is a mad-dragon who has a constant thirst for annihilation. He just wants to annihilate the goal. And doesn't want any intervention when he goes for it!
Shidou was ranked 2nd place, only after Rin in Blue Lock. If you ask me, both Rin and Shidou are almost similar, but Rin's play is like an art whereas Shidou is sheer brute!
Conclusion
In conclusion, all the players mentioned above are a class of their own. All of them excel in different skills. But, there's only one who can be the BEST Striker.
Of course, if we go with the usual manga endings, the protagonist (Isagi) always become the best. I just hope that the mangaka takes a unique approach and show us something that we have never seen!
Honestly though, I have a deep feeling that Blue Lock will end-up creating Japan's next National Football team! And that will include all the players we see! Heck the dudes have already defeated U-20 Japan team…so there's a huge chance!
Will Isagi Win Blue Lock?
Yes, Isagi will win Blue Lock and become the Best Striker in the World.
Will Isagi Become World's Best Striker In Blue Lock?
Yes, Isagi will become World's Best Striker in Blue Lock.