Welcome To Demon School Iruma Kun S02 Episode 20 Release, Time & Discussion
If you ask me which among many anime I wait for a new season announcement, then among many Iruma kun will coming under top 10. The series takes the relation between devils and humans into a whole new dimension.
In usual manga, we see that the main protagonist is a devil and they somehow reach the Human realm, but the opposite is hardly ever heard of. On top of that what makes the Iruma kun's journey even more entertaining to watch is the way the devils are represented.
With this, let's look into Episode 20 release date and have some discussion.
Episode 19 Recap
After the unwelcoming incident in Walter Park, Iruma and his pack really needed a real break. The Walter Park incident was not only a test for the students, but we also got to see how powerful the teachers are.
Though Iruma stopped the Demon in the end, it was Azz who learned a lot. He learned about his weakness and the fact that he hasn't grown much. That's pretty harsh to hear of the first time, but that's the actual truth. Azz is always focused on Iruma and he almost does nothing for his growth.
Coming back to the present Episode, what could be the best place to fill the void from Walter Park? It's of course Clara's house. Even before they entered her house, both Azz and Iruma were ganged up by Clara's four young siblings and in addition to that was her mother.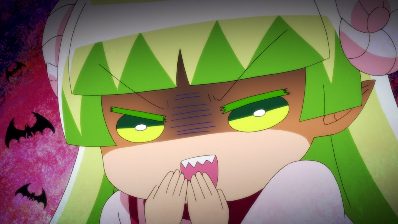 Talk about being the absolute example of chaotic! Well, things settled after sometime and whole family went out in the forest to gather some food. Everything went quite well until it didn't.
To find the "Ultimate Ingredient," five of them clashed with a monster that looked like a Shark? Azz unleashed his ability and took the decision to run away. For an egoistic guy like him, turning back is probably the greatest thing he learned while facing the Demons in Walter Park.
Episode ended with Clara petting Azz and Iruma and singing a lullaby. That's something new coming from Clara who is most of the time messy.
Release Date
It seems Episode 20 will release after a week of gap, and as of now I don't know the exact reason. Olympics are over, so there shouldn't be any official reason for this delay, but, now that it's delayed, we have no option but to wait.
Welcome to Demon School Iruma School S02 Episode 20 will release on Saturday, September 4, 2021.
We are already approaching the end of Season 2, and can't wait for Season 3 announcement.
Watch Iruma-Kun