How Strong Is Veldora? Can He Defeat Rimuru?
Tensura is so entertaining to read and watch, we sometimes forget that the series is an Isekai! Rimuru, in his previous life was an average office-worker when his life ended abruptly after getting stabbed.
In his previous life, though he couldn't spend his time wisely, his second life has given him a completely different opportunity. Born a Human or any other species, an individual has an identity. But, what happens if someone a Human in their past life is born(more like summoned) as a Slime?
The foremost issue will be "identity crisis." After being summoned as a Slime Veldora was the one who gave him a name. This may feel quite mundane, but, a name has enough identity within itself. It surpasses the limitations of Gender, Species, etc.
Being a Dragon who intimidates almost every warrior Earth has ever seen, it was so kind of him. What happened after that incident is known to all of us fans. But, now, a long time has passed since the day an unknown Slime became Rimuru.
Back then Veldora was way too powerful to even compare him with Rimuru, what about the present scenario? Is Veldora still Stronger than Demon Lord Rimuru? Can he Win if he goes All-out?
---
MINOR SPOILERS!!
---
Is Veldora's Human Form Stronger?
Veldora in his Human Form is no less stronger than his Dragon Form. Yes, while in Dragon Form his appearance is intimidating, but, the fact that changing form into a Human diminishes his power is not in question. For example, when Rimuru summoned him out of his body, everybody in Rimuru City knew that the Dragon has appeared again.
His intense aura never stayed limited with his body. He really had to force himself to tone it down. Whose mere presence was enough to cause mayhem in Rimuru City, do you think he is less stronger in his Human Form?
Veldora's restless attitude is still prevalent in his Human Form too, rather, now that he has got a smaller body than a Dragon, he can move freely. Treating a Demon Lord(Rimuru) like his closest pal laso shows that what has gotten smaller is only his body and not his pride and prowess.
On top of that, after being asked whether he also got any gift, his reply shocked me. He clams to have become 325 times more powerful than before. Now, becoming 10 times more powerful than before is acceptable, but what on Earth is 325 times stronger? He literally has become a disaster walking on Earth.
Is Veldora Stronger Than Rimuru?
With all the Manga stories he has gotten within himself, he sure has become more powerful than Rimuru. Haha! jokes aside, the real question is:
Who is Stronger?
Is it Veldora or Rimuru? It's hard to tell since we have never seen both of these beasts go all-out. The closest Rimuru got from being decimated was against Hinata, though this incident took place before Rimuru became a Demon Lord.
Hinata could find it hard to win like before if she had to face Demon Lord Rimuru. On the other hand, we have never seen Veldora fight against anyone. The last time he fought was 300 years ago when he was ultimately captured and imprisoned.
Albeit we can indirectly calculate the level of destruction he can cause by looking at Milim. This would be surprising to learn if you don't know, but, Milim is Veldora's niece. So, we can compare Milim's prowess with her uncle's. No doubt both of these are in a league of their own.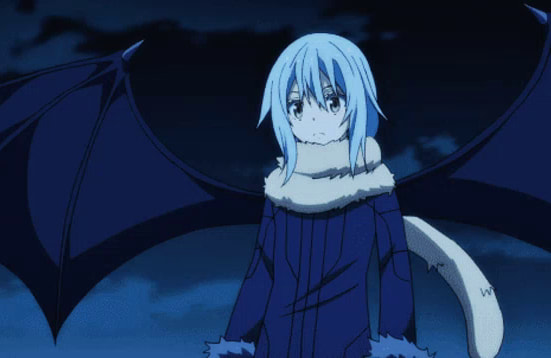 Looking at both Rimuru and Veldora, it won't be surprising if they have the same capacity. The only aspect where Rimuru leads for now is that he is a Demon Lord. He has proven himself in the battlefield. So, the best conclusion to the question on who is more powerful then whom is both of them are quite close.
If we take into account the fact that Veldora is 325 times stronger than before, there is very little chance that Rimuru can outclass him.
Maybe, being a Demon Lord and Raphael with himself Rimuru has upper-hand, but, the power difference would not be more than 10%.
Is Veldora Evil? Will He Betray Rimuru?
Evil? No, Veldora isn't evil. This could be the shortest answer to this question.
Then why an unknown Slime(Rimuru) had to free him from Unlimited Imprisonment? This story goes quite long. As I said before, our Dragon is not an Evil, but he has got a flaw that can make him Evil when times are not right.
This story goes 300 years ago when Veldora attacked Demon Lord Luminous Valentine. He not only attacked her, but also flattened the entire city. Since Dragons are immortal creatures there is no way to completely distinguish them. Hence, a Hero was summoned who finally defeated and contained this Dragon in her Unlimited Imprisonment.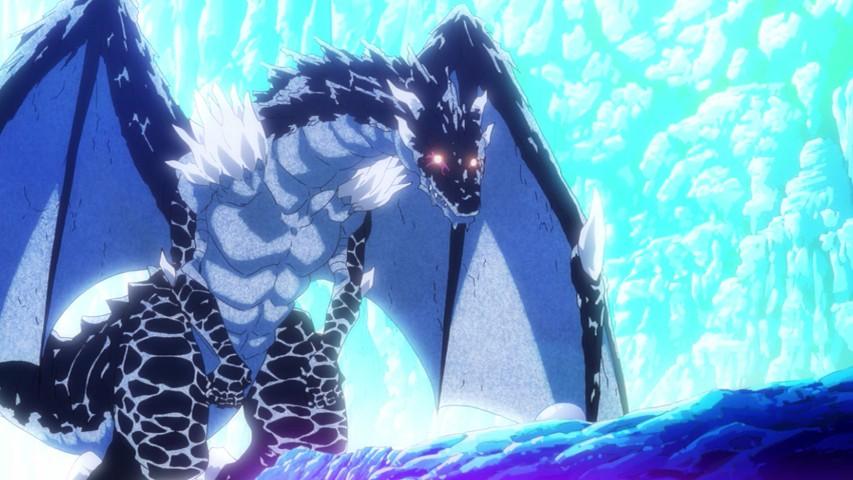 Now, I don't know the exact reason behind this attack, but, I think there could be two reasons:
(1) He went mad and wanted to vent out his anger on someone whom he thought to be deserving. This theory my seem lame, but, Veldora does needs to vent out every now and then. If he is stopped or doesn't get to free himself, he can take a more frightening form.
(2) Clayman might have brainwashed him to attack Luminous Valentine. This theory may be true or maybe not because he played the same tricks with Milim. He persuaded her to attack Rimuru City, but thanks to Rimuru's shrewd and quick thinking he in turn persuaded her even better and made her his good friend.
Talking about Betrayal, Rimuru was the only one who didn't feel any fear and never looked down upon Veldora when they first met. He also offered to release him from the Unlimited Imprisonment. Staying inside Rimuru wasn't boring too, he read Manga and looked into Rimuru's past life as a Human. After Ifrit's arrival, things became even more eventful for him. So, there is no way he will ever Betray his brother-like friend.
---
---
Does Veldora Serve Rimuru?
Only Subordinates serve their Masters. Veldora is in no way Rimuru's Subordinate. Even Rimuru knows this and accepts him as his other half.
After getting a human body, Veldora announced to everyone in Rimuru City that he is Rimuru's brother. How can we expect him to serve his brother? The one to serve Rimuru is Diablo and other Monsters in the city who are less powerful.
Veldora is more like an extra Right-Hand Rimuru has got. If a disaster happens, then any one of these two will jump to make things right.
Hence, Veldora doesn't serve Rimuru, rather he is a very good friend(almost like a brother) to him.
Milim Vs Veldora, Who Will Win?
We are talking Dragon Vs Dragon? This is going to be fun, and destructive. In the anime, Milim was introduced in Episode 16. After looking and feeling her presence, Rimuru quickly understood that going against her would be the worst decision of his life.
Hence, he persuaded her to be an ally, and we know what happened after that!
Back then Veldora was residing inside Rimuru, and hence these two relatives never appeared in front of each other. Now, Veldora has taken a Human form and the very first time they meet is during the Demon Lord's meeting.
Unfortunately enough, Milim wasn't the same Rimuru met before, hence, no conversation happened. Now, let's imagine a scenario where these two clash against each other. Not because they are enemies, because they are "meeting after a long time."
If these two go all-out against each other, then I won't be surprised if half of the Earth gets either completely destroyed with not a single life left, or either one of them biting the dust. The short battle against Carrion was just a simple example of how powerful Milim is. She single-handedly wiped out the entire town, and forced him to become her subordinate.
I won't be surprised if Veldora too shows same capability while fighting for real.
But, the question about who will win is pretty fuzzy. It completely depends upon the reason they are fighting for. If the battle is just for fun, then they will be matched equal. If any one of them has an intense dedication and a valid reason to throw their life, then either one of them would win.
In conclusion, when two Dragons battle against each other, the most common thing to happen is universal destruction. But, it's highly unlikely that these two will reach in that position. The other Demon Lord and on top of everyone Rimuru would himself intervene.
Can Veldora Become A Demon Lord?
Veldora is a Dragon, and there is nothing wrong with a Dragon becoming a Demon Lord. The foremost example of this is Milim. Milim is Veldora's niece and she takes the second seat in the Demon Lord Octagram group.
But, looking at Veldora's personality, being a Demon Lord won't suite him. He hasn't got the necessary seriousness for a Demon Lord. Yes, we can debate about Milim's personality, but, Milim is a bit more mature than her uncle. Such irony!
From the very beginning of his appearance, we have seen Veldora as someone with less patience for almost everything, and also the decisions he takes. He is more like a kid who has got powers and is worshiped all around the world.
But, does that mean he cannot become a Demon Lord if he tries? No, he can surely become a good Demon Lord if he "tries," but now that he has got Rimuru with him, this whole idea of being a Demon Lord would have been wiped out of his mind. His mind is filled with dramatic manga stories.
Staying inside Rimuru and reading countless manga have also changed his personality a lot. This is clearly noticeable after he is summoned.
---
---
Watch Tensura
You can watch Tensura in these streaming platforms.