Fire Force 243 Spoilers, Raw Scans.
In previous Chapter we saw how Ogun was beating pretty hard by Charon. Hopes were low that Ogun will sustain those injuries. The Second Cataclysm has begun after the White-Clads successfully abducted all the 8 Pillars. This includes Shinra and Sho. Now that the Second Cataclysm has begun, will the Special Fire Force able the stop it? Let's find out in Fire Force 243 Spoilers.
Spoilers [UPDATE]
The Spoilers of Chapter 243 are out, and we move ahead of Charon vs Ogun battle.
After defeating Ogun, Charon moves ahead to fight other Fire Force soldier.
Maki accepts that Charon is extremely powerful and whether there's any way to defeat him.
Arrow says that the best way to fight Charon is to avoid him.
Ogun wakes up and asks Arthur sarcastically if he is ready to fight Dragon.
Ogun is stressed since he cannot find any way to penetrate Charon's defense. He thinks that the only to attack him is when is is using Counter, since then is won't be "Absorbing."
After this Ogun hits Charon, but again Charon beats him pretty hard.
In the next panel, the scene switches to Shinra, Arthur and Ogun when they were in High School probably.
Shinra and Arthur quarrel being a Fire Force soldier, they are also seen quarreling when they were studying together.
Ogun interrupts their quarrel and says that it's surprising that they are already friends.
In High School too we see students talking about Shinra being the "Devil" who killed his Mother and Brother.
But, Ogun says Shinra not to take it personally.
In the final panel, we see that Shinra and Arthur are again quarreling on which is better. "Knight" or "Hero."
The name of Chapter 244 is "Establishing a Relationship."
A Very Old Relationship
From the beginning of their meeting, we see that Shinra and Arthur in frequent quarrels. And the topic is always the same; Which is better? "Knight" or "Hero?"
But, we never suspected that Ogun too was quite close to Shinra and Arthur. Between the three, Ogun is the most talented and mature. It's shown clearly that Ogun is the one who can control Shinra and Arthur.
Was it a White-Clad Member?
While an unknown student was talking behind Shinra about how he murdered his Mother and Younger Brother, then we see an another student join the conversation. But, what felt different in the other student was his Eyes.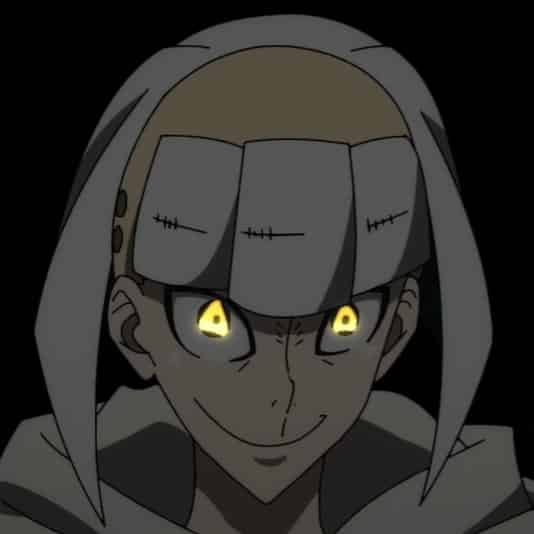 His eyes was same as Yona from White-Clad. We must remember that Yona is a genius when it comes to deception and manipulation. He may be the reason of the sinister rumor behind Shinra killing his Mother and Brother Sho.
Watch Fire Force
You can watch Fire Force on these Streaming Platforms