Does Himeno Die In Chainsaw Man? Himeno's Death Explained!
Despite with a peculiar name, Chainsaw Man is an emotional roller coaster where almost every chapter someone dies. The cause of death can be anything, but, the way even important character falls like flies is surprising.
In this post, I will discuss Himeno's Death and how her death was a wasted potential. Unlike Aki and other major characters, her presence wasn't for too long, but within such a short time she succeeded in gathering enough fanbase.
Please keep in mind before proceeding, this post has MAJOR SPOILERS that may distort your experience if you're planning to read the series or even waiting for the Anime.
CRITICAL SPOILERS AHEAD!!
---
Does Himeno Die?
Does Himeno Die?
Yes Himeno dies after sustaining not only bullet injury, but also sacrificing her body to the Devil she had contract with.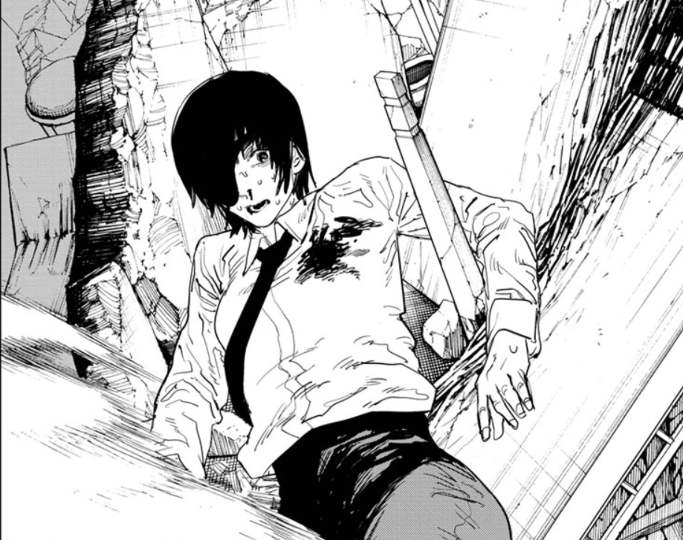 How Did Himeno Die?
As the enemy Devil started to attack Denji, she took a bullet and couldn't move after that. She could have just rested and let the team handle everything, but it was just because of Aki that she had to use her Devil.

Though she wasn't able to move, she didn't want Aki to use his hidden power(The repercussions are too high). Hence, for Aki's life she sacrificed hers.

Was Himeno's Death A Waste?
Everything's a waste in a manga series when a capable character just dies out of silly reason/s. In Himeno's case too her death was the most unexpected one. For such a jolly character, she didn't deserve such treatment.
If Denji wasn't present with them at that moment or if either Aki or Power reacted a bit more quickly, then she could have been saved easily. Though Power didn't take even an extra second to push the shooter, when the dust settled, it was too late.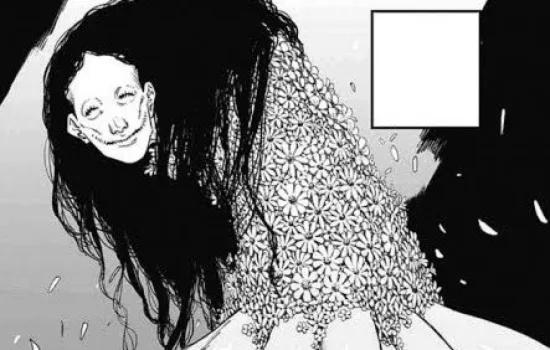 Himeno had a contract with Ghost Devil, and despite being shot she tried to do whatever she could to mitigate the threat. Finally she sacrificed her life only to save Aki.
Her sacrifice didn't quite work well, since the complete form of the Ghost Devil was also defeated pretty easily. You can simply say that luck wasn't on her side that day.
In the end, Aki had no chance but to unleash his hidden technique and defeat the enemy. In this battle, it's not that the Devil Hunters were weak, it's just that the enemy devils were too strong.
Will Himeno Return?
The whole concept of "returning" is only applied to Devils. What happens is that when a Devil dies in Human Realm, they take rebirth in Hell and when their time is over in Hell too, they come back to Earth.
This whole process in only applied to Devils. Hence, when Humans like Himeno and others die, they are dead for good and never return. In Himeno's case, her death was not natural. She sacrificed her body and probably her soul too to the Ghost Devil.
This is also the reason why Aki grieved over her death since he lost his buddy forever.
Did Himeno Like Aki?
Did Himeno Love Aki?
Yes, Himeno loved Aki and the reason she gave was "his looks". Though, I think there are many other reasons, but she only revealed this one particular aspect.

Himeno liking Aki is not uncommon. Aki is intense and dedicated. The only goal in his life is to kill the Gun Devil, and both Himeno and Aki had been working together as Devil Hunter for pretty long time.

Since she revealed this secret to Denji, the only reason she gave to him was "looks," as anything else would be too complex for a guy like him to understand.


In a random conversation with Aki, she also offered him to leave being a Devil Hunter and stay together alone, but he rejected her proposal siting that his only reason to stay alive is revenge.
Did Aki Like Himeno?
Aki never expressed any love interest for Himeno. Though he had immense respect for her as she was fantastic Devil Hunter.

When he entered as a Devil Hunter, Aki was naive and unprofessional. She loosened him up a bit and hence he gives all the credit to Himeno for whatever he is today.

On the other hand. Aki has many times indirectly revealed that his love interest is Makima. Yes, he respects her too, but also has an emotional inclination towards her. Well, that's not common as pretty much every Devil Hunter likes her.
Does Himeno's Death Influence The Series?
The answer to this is Yes & No.
The foremost thing to notice is that Himeno is the first notable character to die. Since Aki is one of the major character, we can also accept Himeno as a thread of Aki's importance. On top of that she had considerable strength and experience to stay alive for so long and overcome through so many Devil Hunting battles.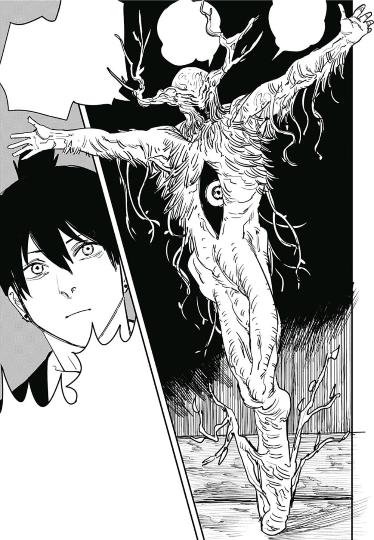 As I said before, it's not that her death directly affected the storyline, but what happened after that?
Denji and Power got to train hard(dying several times) with Kishibe, and Aki made a new contract with another Devil (Future Devil). This Devil plays a short but crucial role in the future chapter. Events upon events rolled down like snowball and crashed in the end finishing everything.
---
This one event is similar to what Itadori did in Jujutsu Kaisen. Had he never engulfed Sukuna's finger he would still be an average high school student rather being a sorcerer. That one event too had massive impact on the entire series as whole.
Many readers of both the series have marked the touching similarity between the character setting in both Jujutsu Kaisen and Chainsaw Man. In JJK, we have the Two-Male-One-Female Group, in CSM too we have the same scenario.
What sets apart CSM with JJK is the gory and emotional stuff. Even in comedy situation too, CSM's comic timing is a lot better than JJK. Though, hands down, I can't wait for the Anime to release. I had immense fun watching Jujutsu Kaisen, and I'm absolutely sure that I'll also enjoy watching Chainsaw Man.
Read Chainsaw Man