Black Clover 278 Spoilers, Raw Scans Leaked.
The War against Spade Kingdom has officially begun, and, Knights of Clover Kingdom are ready for a tough battle. Chapter 277 showed off Charlotte's ultimate transformation and hitting Vanica. Zenon underestimated Yuno's capability and had to face the consequences. Well, it's a good head start for Clover Knights and Heart Kingdom, but since it's just the beginning, we should not yet rejoice. Since Nacht said that someone with Anti-magic can disable Tree of Qliphoth, it's only Asta who can deliver the final blow. With this let's look into Black Clover Chapter 278 Spoilers and leaks.
Spoilers
Okay! the leaks are out:
Colored front page featuring the Three Dark Triad.
Dante vs Nacht and Jack. Jack cuts Dante but nothing happens.
Dante says that Morris have helped him regenerate faster than before.
Dante says that they (Nacht and Jack) cannot defeat them, hinting that only Asta has the capability.
Dante unleashes "Gravity Magic," and pins down Nacht and Jack.
Nacht reveals a new Demon Form and surprises Dante.
Dante says to Nach that "Besides that guy, did you too have Devil Power?"
Nacht taunts Jack and says that, "You can talk a lot, but can't show anything.
Dante suddenly tries to attack Nacht, but, gets stopped.
Nacht accepts that he can hit and keep Dante engaged, but, cannot defeat him.
Jack's past is shown.
Jack awakens new power (which looks like a Grasshopper) and cuts down Dante into pieces.       
The end panel shows Jack mortally injuring Dante and Nacht accepting that he underestimated him.
Discussion [Pre-Release]
Charlotte's Transformation
When Charlotte met Yami for the first time, she was entangled in her own magical technique. Charlotte is powerful but, there is magic that she cannot control. But, to save Yami she has trained herself extremely hard in these 6 months and have mastered her weakness.
Since the war against the Spade Kingdom has begun, Charlotte's opponent is Vanica. But, as we saw in the previous chapter, Vanica has completely underestimated Charlotte and now she has paid the price of it.
I don't want to break this excitement, but, Vanica is not defeated yet and neither Charlotte will defeat her. It will be Noelle who will strike the final blow. This is called "Plot Armor," and, Vanica is wearing a ton of it.
The Dark Triads Make Their Move Now?
Look at the symmetry how both of the Dark Triads are attacked. In chapter 276 Yuno attacked Zenon and it felt as if it really damaged him to his core. In the next chapter, we see Charlotte attacking Vanica, though the result isn't clear.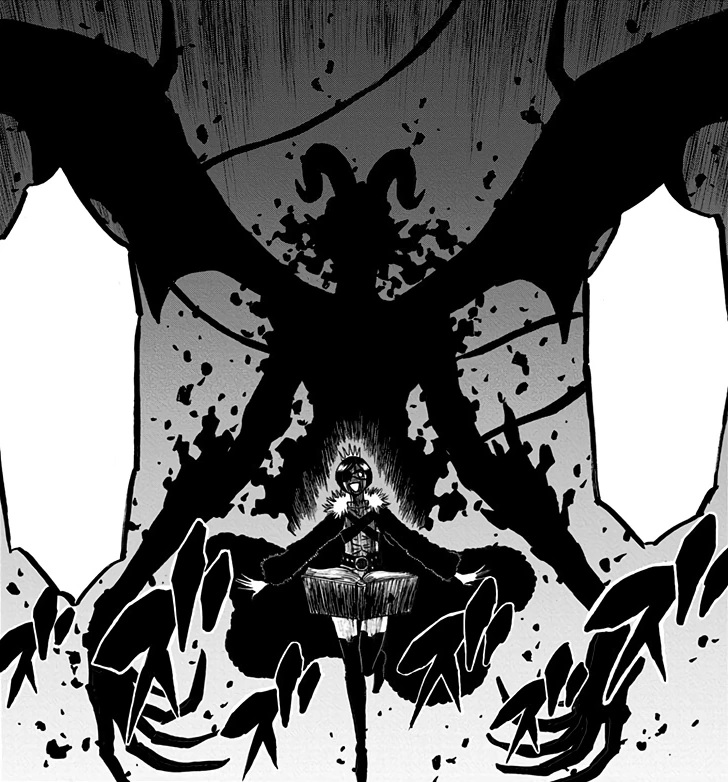 The only Dark Traid who is left to take a beating is Dante. And, there is a hope that withing 5 Chapters Asta will enter the battlefield with a heroic entry.
But, there are other character who are missing from the scene. First is Nacht, second is Noelle, and third is the "Almight" Sekke. LOL.
In this tense battle we are forgetting Sekke. Maybe he is with Nacht and they are planning to rescue both the Captains.
Read Black Clover
You can read Black Clover for free on Viz