My Hero Academia Chapter 343 Spoilers, Raw Scans
Let's dive into My Hero Academia Chapter 343 Spoilers, Raw Scans.
Not gonna lie, the chapters since last few weeks doesn't have enough juice.
And that's completely acceptable since we are heading towards the final war.
You can say, it's the silent before the storm…
With this let's look into MHA Chapter 343 Spoilers, Raw Scans (if available).
MHA Chapter 343 Predictions
Keeping aside the serious aspect of the ongoing chapters, the Deku-Uraraka ship is getting more attention lately. Especially after Chapter 342.
Though nothing special happened, their conversation suggested a very friendly vibe.
They know pretty well each other, especially Deku.
Well, coming back to predictions, everything is set.
I think this was the last chapter were the Heroes saw peace. The upcoming chapters will begin their quest to finally bring down AFO.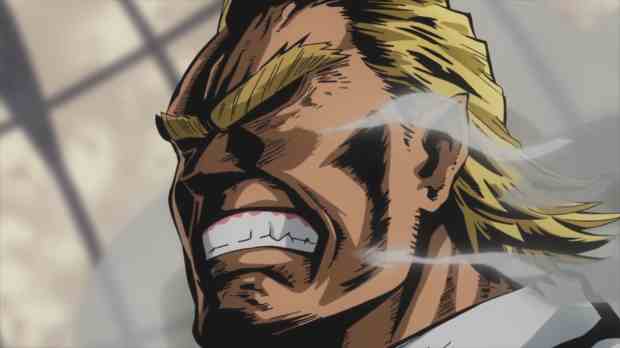 Now, when an all-out is brewing, let's talk about red flags. I hate to say, but I think someone is going to die. Just like we never thought Midnight was going to die. Her death was unexpected.
I'm almost sure that All Might will be targeted. He has too many enemies. The first one if Shigaraki, and then there's AFO himself.
And, this theory can be absolutely true, and these are some of the reasons:
(1) By killing All Might, AFO will want to break Deku's determination.
(2) Shigaraki has intense grudge against All Might.
(3) AFO will kill All Might to make Deku "strong."
But, this can backfire too. All Might is like a Dad to Deku. And Deku being the emotional guy, he might unleash every power of the previous inheritor of OFA.
MHA Chapter 343 Spoilers
Chapter 343 title: "Let You Down."
Chapter begins with AFO in the cave saying that lies don't work against him. And, it's because of a quirk he stole from a man years ago.
Next we see him enter into a phone call with Aoyama's mother. He disguises his talks with a talk about wine.
We then see Deku going to meet Aoyama with a phone. Yuuga thanks him for coming, but Deku is confused because he thought he was still in prison.
Aoyama then asks Deku whether he would like to know AFO's real plan?
Next we move on to to War aftermath. The destruction if followed by devaluation of Yen and the bankruptcy of many companies. Social instability has lead to an increase in the number of villains.
Not a singal country comes forward to help Japan. People are struggling to get basic necessities like Gas, Electricity, Water.
Deku says that it's too early to predict an apocalyptic scenario, since they are all still there to stop AFO.
Aoyama apologizes and says that in the end, he still wants to protect the safety of his mother and father.
And as he cries, we see AFO floating behind him.
Deku is shocked and AFO praises Aoyama's actions, asking if it was his parents who told him about the plan.
He confirms and says that they promised that they would be happy in the world that AFO will create.
Aoyama immediately turns around and shoots an arrow in AFO's direction.
AFO used an air wave to quickly dodge the shot, calling Aoyama a fool.
Aoyama is still shaking with fear, but shouts that he will face AFO to protect his parents.
AFO is seen very confused, recalling the conversation with Aoyama's mother and confirming that she wasn't lying.
While taking off his jacket, he says that Shigaraki has observed many heroes using Search during War, and non of them are in the vicinity.
He comes to conclusion that the Heroes have no chance of winning.
Many villains begin to appear through teleportation, including Toga, Dabi and Shigaraki.
A small portal opens behind Aoyama, and from it comes out Monoma, and soon after, a legion of Heroes.
Aoyama's parents said him that the only thing AFO hates most is that Japan has still not failed.
Chapter ends with Aoyama and others getting ready for War…
---
It's still to early to have any updates on MHA Chapter 343 spoilers. Yes, the spoilers are released pretty early, but still, we'll have to wait.
The upcoming chapter will start the final push against AFO.
Let's see how everything turns-up.
Read MHA Free