Fire Force Season 2 Episode 13 Release Date,Watch Online
As hyped as we can get, we got to see the fighting capabilities of Joker and his dark-past. In the previous episode of Fire Force, we saw Joker arriving in Benimaru's home and convincing to join him in the raid.
Release Date:
Fire Force Episode 13 will Release on Friday, September 25. There is no news on delay of release of episodes.
Fire Force Episode 12 RECAP:
If you are familiar with Enen no Shouboutai (Fire Force), you will know that we have seen almost every character in the series fighting at one point or other. But, we have never seen Joker fight his way through into anything.
He is one of a character in the series whose actions shrouded in mystery. The name Joker is quite apparent with his personality.
The Invincible Benimaru:
We know that Benimaru is one of the most powerful character in Fire Force Universe. We have seen him fighting before and defeating infernal alone.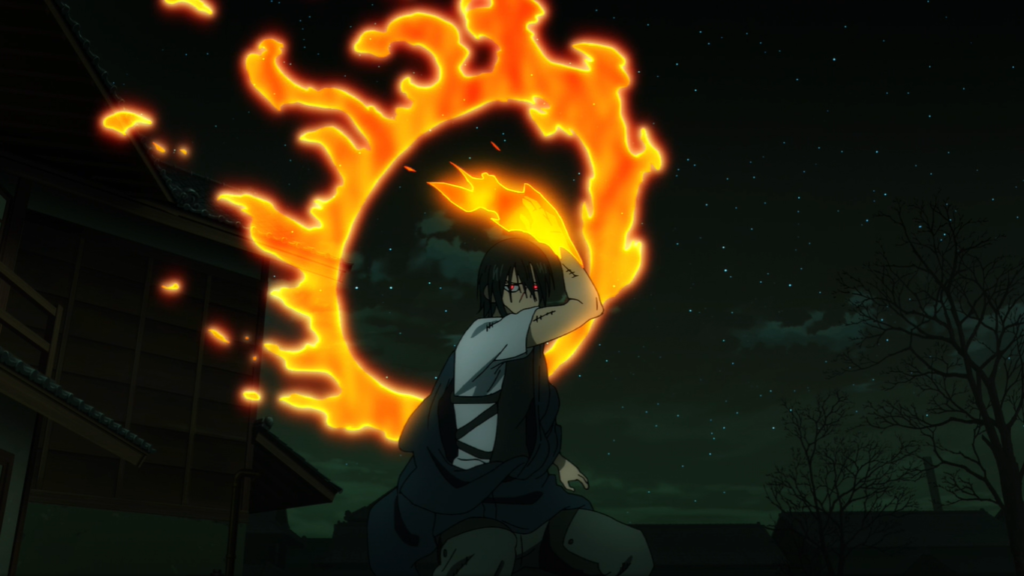 The previous episode ended with Benimaru pinned down by poison.
In the beginning of this Episode we see that Benimaru is unfazed by the poison and defeats all the soldiers of the Church. As Beni is fighting the soldiers Joker does the most badass thing ever. What it is? He sings a song as all the soldier flies over him.
Number 52:
As Benimaru and Joker enter deep into the Holy Sol Temple, they are confronted by Holy Sol's secret assassin group who call themselves "Holy Sol Shadow." Then, Joker reminds them the number "52".
Then the scene shifts to Joker's past when he was young. He recalls how he was tortured by his own teacher for having extraordinary talent. It is later shown that the day Shinra's mother became an infernal, he ran way from being an assassin and tried to lead a normal life. But, he could not do it.
Joker's Revenge:
Joker fights his teacher to get revenge for what he had to experience in the past. It impossible to describe the fighting scene. What we could saw it that Joker has a really terrifying ability. The cigarette he drinks can let people to hallucinate making them weak and unable to fight.
In the end he brutally kills his teacher and takes his long due revenge.
Conclusion:
When the Anime of Fire Force came out in 2019. In the beginning, the response was mild. But, with time the potential of the series caught the eye of serious Otaku lovers and now, the series has a large following.
The teaser of Fire Force Episode 13 showed that Burns handing a diary to Joker and probably they are getting ready to fight? Well that seem pretty obvious that when two veteran Fire-Fighters meet they are bound to clash but, let's hope that Burns is not trying to protect the Sol Temple.
I have a feeling that maybe, maybe Burns was also at some point on of the Assassin of The Sol Temple. Or maybe he is still an Assassin and serving as a Spy.
Whatever it is, with every episode we are ushered with more and more surprises. No wonder why this series is critically praised.
About:
Enen no Shouboutai or Fire Force is a dark fantasy manga series written and illustrated by Atsushi Okubo. Since the release of the manga in 2015, it is serialized on Weekly Shonen Magazine weekly and is published by Kodansha. As of now there are a total of 25 Tonkobon volumes of the series. The manga is licensed by Kodansha USA for release in North America.
The story is set is world where humans suddenly burst into flames and are transformed into fire demons. The Great Fire incident that took place 250 years ago changed to daily lives of average humans. To counter this unparalleled threat, institutions were set-up such as the Fire Defense Agency, Tokyo Armed Forces and Holy Church of Sol. As a outcome the Special Fire Force was born who were specially trained to tackle and defeat the so-called infernals.