Black Clover Chapter 304 Spoilers, Raws
Black Clover has taken a little bit different approach in focusing who the actual protagonist is in the Spade Kingdom arc. Everybody, including me was thinking that Asta will wreck havoc after combining with Liebe, but nothing spectacular happened.
Though it was odd in the beginning, but later as the chapter proceeded things got more clear. Tabata gave platform to other Black Bulls member to shine.
Well, as this was the last portion of battle against Megicula, I'm pretty excited to see how is Yuno doing against Zenon.
With this, let's look into Black Clover Chapter 304 Spoilers, Raws
Chapter 303 Recap
This whole Spade Kingdom gave Noelle the platform for her character growth. To be precise Asta's presence has been almost negligible in this whole arc. He was only active back when Nacht was in trouble.
He didn't fight Dante, and now neither did he fight Megicula. Yes, he did make a heroic entrance, but, that's it. Noelle carried out most of the assault and finally defeated her.
Believe it or not, I got a bit emotional after reading Chapter 303. The way Tabata has expressed the love between a Mother and her children is fantastic. Kudos to Nozel for indirectly saving his little sister from being the victim as his mother.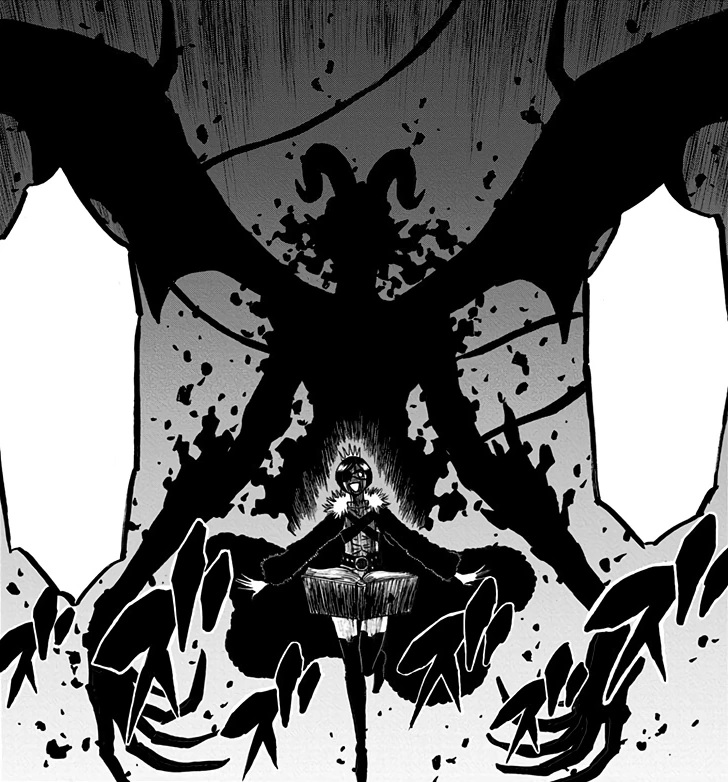 But, nobody can change fate. Now, the actual question lies in whether Megicula was only chased away from the Human realm or did she actually die? The ending statement while she was disappearing didn't ring a bell that could prove that she was dying, rather she was just pushed back into the Demon realm.
My instincts are saying that the Black Clover's final arc be a battle between all the Devils in their true form, and various theories also suggest that this is absolutely possible.
Spoilers
Guys! The Spoilers are here, and a LOT of things have happened in this short chapter. According to what the leaks are saying, the Chapter only has 10 pages.
Lolopechika is seen completely recovered after Megicula's defeat.
Asta approaches Noelle, but she remembers about her feelings and decides to punch him instead.
She also could not confess her feelings because Mimosa showed up.
Nozel contemplates something abut Noelle(The translation aren't out yet, so everything is still rough).
As Lolopechika approaches Gaja, he is seen falling on the floor.
Lolopechika cries, and we see Nacht appearing through a shadow.
Mimosa unleashes her ultimate healing technique. (It seems that speculation about Gaja being saved was true)
Everybody including Gaja is healed. Lolopechika then apologizes him.
Gaja proposes to Lolopechika.
After listening to this, Lolopechika is flustered and cannot say anything.
Next we move on the battle against Zenon. Both Langris and Yuno are tired.
Chapter ends with Zenon unleashing a terrifying form that resembles a Knight?
---
Since there is no break after Chapter 303, the Spoilers will come out as scheduled. According to Viz's official website everything is fine and Chapter 304 will release as scheduled.
Chapter 304 is a great transition chapter as Megicula has been finally defeated and we'll see whether Gaja will survive or not? I hope he does!
Read Black Clover