Top 10 Best Blue Lock Strikers
Blue Lock has been gathering pretty good attention thanks to its good enough storyline and also nice art style. And since the series is entirely focused on choosing the Best Football Striker of Japan, every player in the manga is striving to win the title.
Hence, today I'll list the top 10 best Striker in Blue Lock by far. The list can change in future depend on the present situation in the manga, but I'll try to be as accurate as possible…
With this, let's GOOO…
---
MANGA SPOILERS!!
---
10 Best Striker In Blue Lock List
Here's the list:
(10) Isagi Yoichi
I know keeping Isagi at the end of the list is highly controversial, but this is the real truth about him, at least at the time of writing this. Seeing him play is physically painful. It feels as if he only grows every 20 chapters while other players grown every 2-3.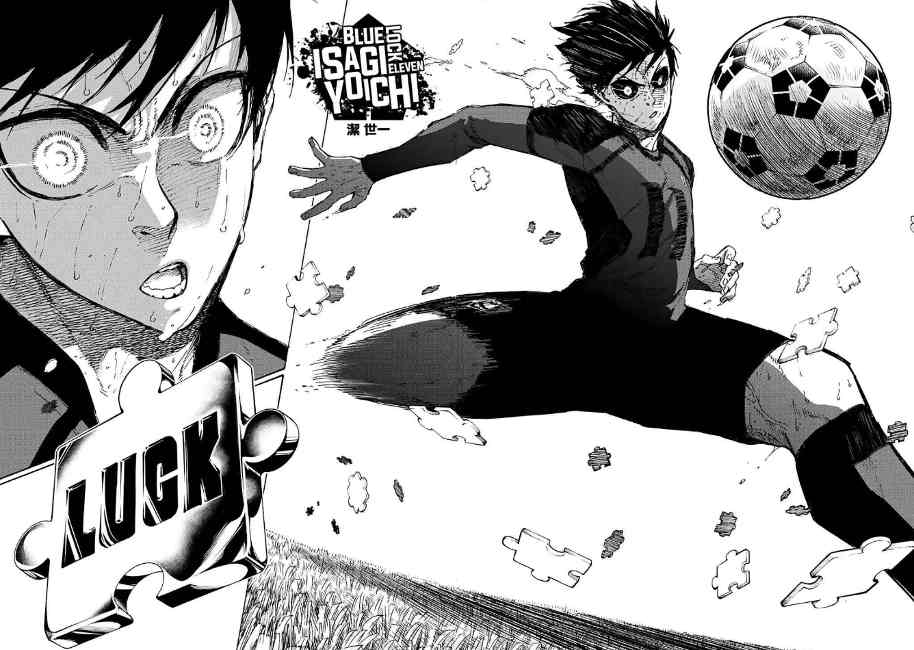 As a Striker, no doubt, Isagi is good, but he needs to tighten his belt and do more or else he might end up getting eliminated from BL.
(9) Rensuke Kunigami
Kunigami is the "Dark Horse" of Blue Lock. He started as an moderate all-rounder player in Blue Lock only to become a BEAST!! I don't think the anime is going to show this, but as of writing this, he has grown more stronger than most players in Blue lock.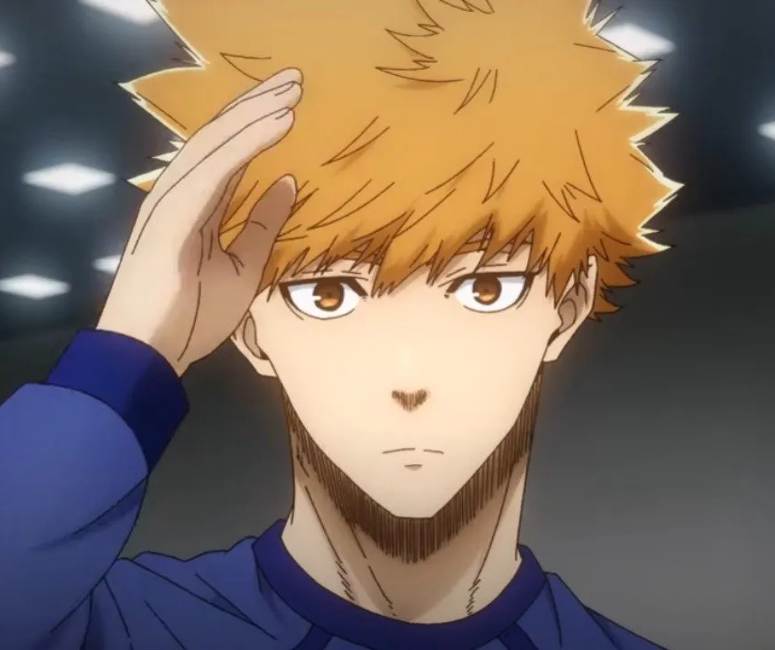 Yet I'm not giving him high score because he still haven't revealed his actual growth after the grueling training. This ranking in this list might change in the future if Blue Lock creator reveals something surprising about his skills.
(8) Bachira Meguru
Bachira Meguru is the so-called "Dribble King." His dribble techniques are insanely well-balanced and confusing. Even the best players against him are not able to measure his next move! And, for sure, he is great at striking the ball into goal too!
Though Bachira is low in this list of the best Striker, we have repeatedly seen in the manga that he cleverly uses his dribble techniques to strike a goal. Also, his growth is also exponential than other players.
(7) Kenyu Yukimiya
Kenyu Yukimiya is Bachira's best rival. Bachira is a dribbler and Yukimiya too is one. But, in contrast to Bachira has dribble his only weapon, Kenyu on the other hand is a fierce Strike as well! Also his dribble techniques are a bit different than Bachira's.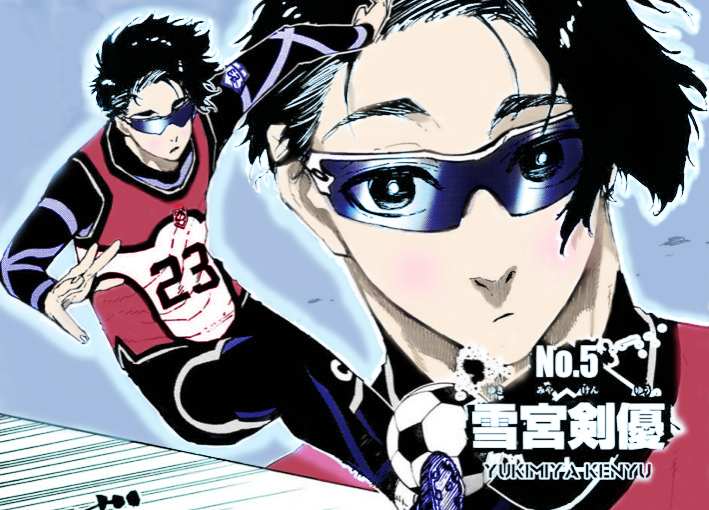 Though he has less chance than other players, he sure is one of the best Strikers in Blue Lock. His primary weakness is his vision (spoiler, so won't mention).
(6) Baro Shoei
Baro Shoei is broken character, and a rude one too! He things he is the "King" and also acts like one. Unfortunately, he forgets that Kings are nothing when alone in a battlefield. Everybody needs some kind of support to move forward. Fortunately, after getting some nice beating (not physical) from Isagi, he has improved a lot.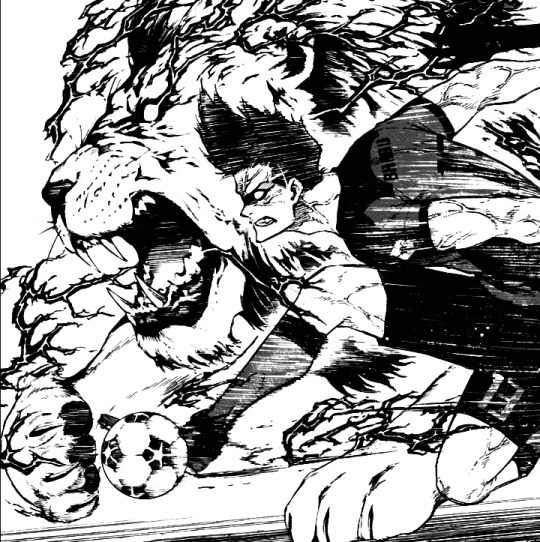 Nasty personality aside, Baro is one heck of a player. He can single-handedly score a goal when the opposition team is not too god-damn strong. What makes Baro a unique player in Blue Lock is his strict warm-up session before the actual training. He focuses too much into strengthening the basics, and that really helps him.
(5) Reo Mikage
Reo Mikage loves football more than anything in his life. In fact he is the son of a multi-millionaire dad. Yet, he left everything behind to follow his dream to become the best football striker in Japan. He loved football since his childhood but never got to play with anyone.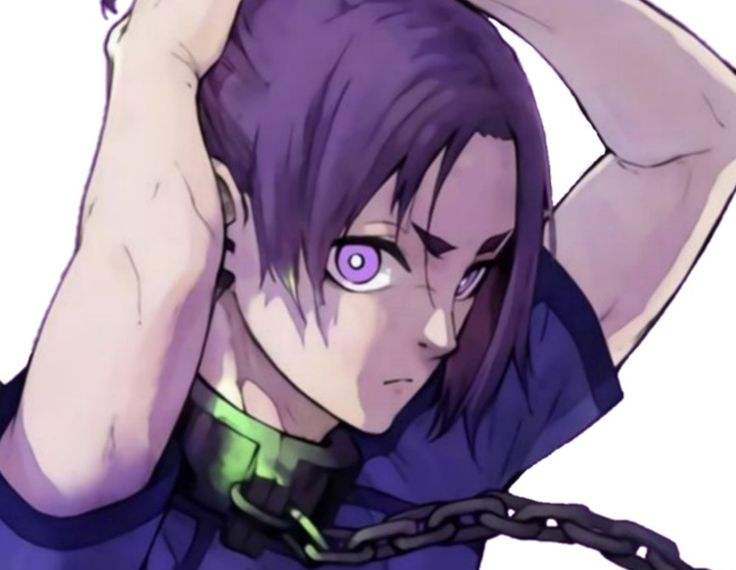 His life and, of course, skills too off after he met Nagi at school. The two became almost obsessed at football. Other than just hard work, Reo is insanely talented at football and can synchronize with other players to get to the goal. He is also one of the best contenders to win Blue Lock.
(4) Nagi Seishirou
Nagi Seishirou is a prodigy. What's surprising is that he never wanted to become a footballer and didn't know any rules. Thanks to Reo Mikage, Nagi picked up football as just a hobby only to get really interested in the sports.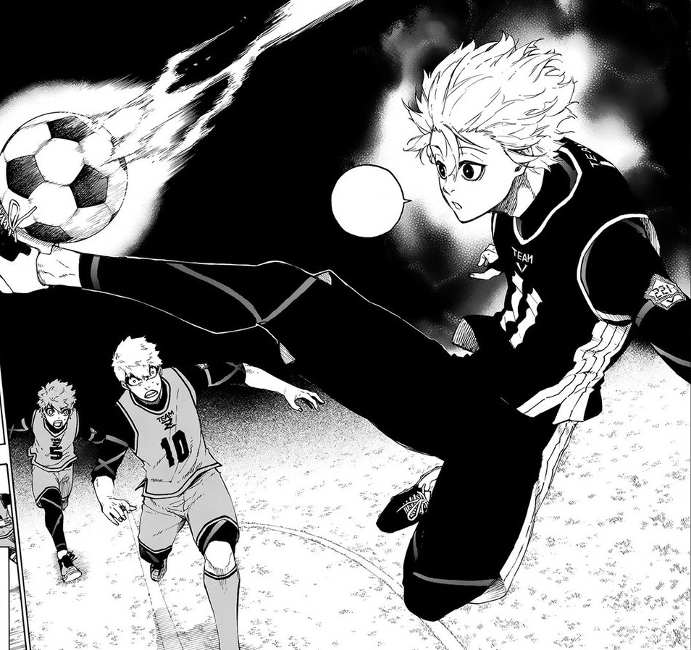 Nagi has publicly declared that he wants to become the best Striker for Japan, and that really shows in his playing ability. I guess the above image does a great job at showing how fantastic is his control over a football.
(3) Tabito Karasu
Tabito Karasu is a central midfield player, yet he has to talent to become one of the best striker in Blue Lock. He can beat almost anyone in analytical ability and ball control.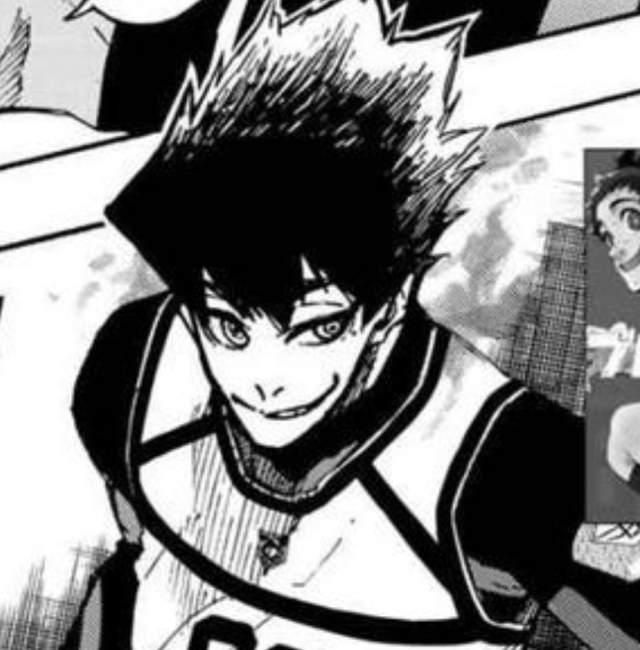 Unfortunately, since we haven't seen him much in the series, it's hard to predict what else he can do! More than a Striker, Karasu is like a catalyst who is necessary for a "chemical reaction."
(2) Ruisei Shidou
Ruisei Shidou is a beast. Unlike other players in the above list his primary powers is not just being a striker. His tackle techniques are inhuman. He is so good that Sei Itoshi personally wanted to play with him.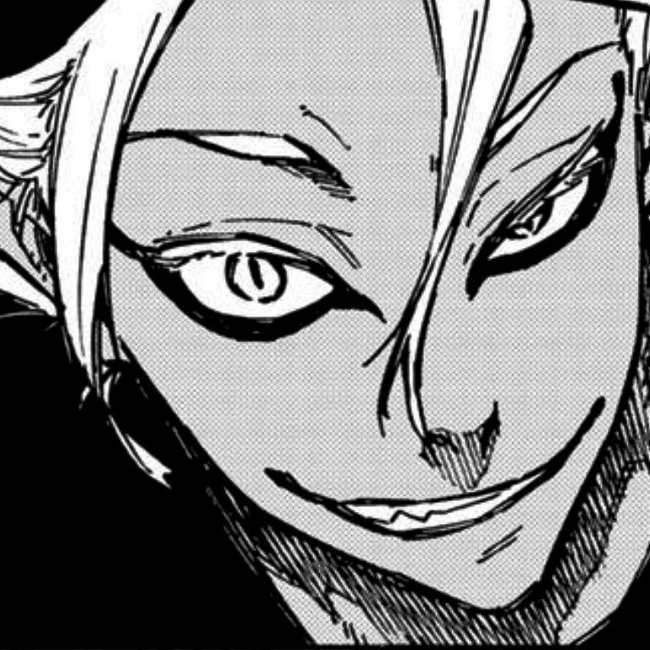 But he has a great disadvantage over other players in Blue Lock. He is too violent and doesn't follow game rules. And he was also punished for that. Keeping bad behavior aside, Ruisei is an asset for the future of Japanese Football.
(1) Rin Itoshi
Rin is already good enough to play against the U-19 Japanese Football Team, let alone winning Blue Lock. He is probably the most skillful player in Blue Lock. To sum it up in the shortest way, Rin is an all-rounder.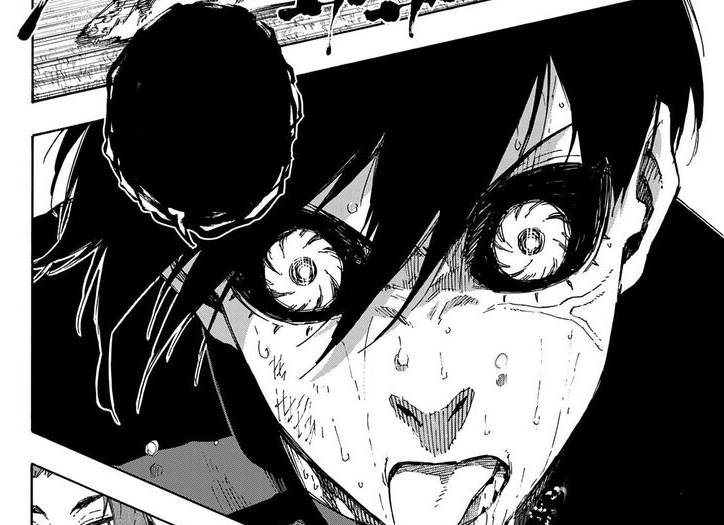 He is not only the best Striker, but also does fantastic dribble and has great control over the ball. Ego Jinpachi, who never believes in favorites has his eyes on Rin's development. According to him Rin is the only player he sees who is capable of becoming the best Striker for Japanese National Football Team.
---
---
Honorable Mention
Keeping aside all the Blue Lock players in the above list, there are some players outside of Blue Lock whose talent is infinitely better than the players in Blue Lock.
The Player I'm talking about it Julian Loki. He is only one year older than Isagi but the skills he carries is insane. He is not only a Football prodigy with an age of only 17, but also one of the best Striker in World, let alone Blue Lock.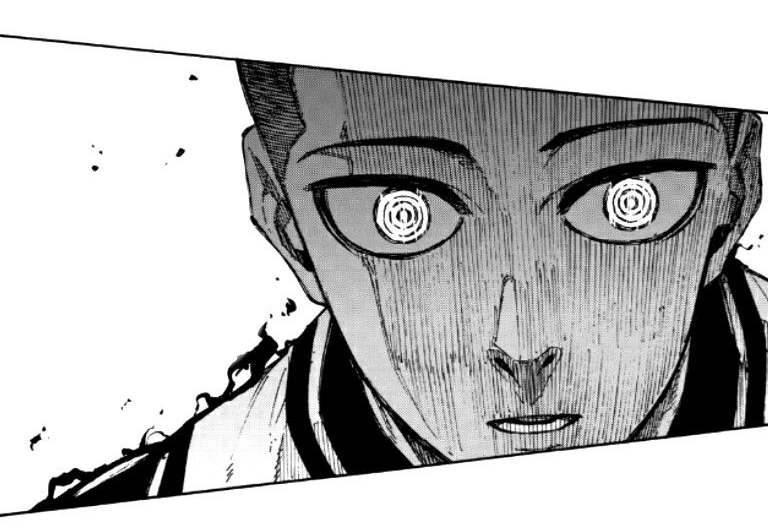 We only saw him for few chapters in the manga but the skills he showed off was insane. He was also handpicked by Ego to play with the best Blue Lock players (Spoiler, won't name them).
Conclusion & FAQ
Rin Itoshi is still the best player in Blue Lock. No one has yet able to surpass him in sheer skills and ball control. You can say that for now he is the foremost contender to become Blue Lock winner.
Hell no Isagi isn't even close of what Rin is, not even Nagi is close to Rin, let alone Isagi.
Who Is The Best Striker In Blue Lock?
Rin Itoshi is the best Striker in Blue Lock.
Will Isagi Win Blue Lock?
Yes, Isagi might win Blue Lock by the end of the series.