10 Anime Like Akudama Drive
When the first trailer of Akudama Drive came out, fans were mesmerized not only with the story but also with its Animation Style and fantastic CGI. A Sci-Fi Genre with good Animation and Art Style is a treat for the eyes even though its Story is not Out-of-the-World interesting. But, Akudama Drive is perfect example of how a Sci-Fi Anime should be made. As of writing this list of Anime like Akudama Drive, the series is at its peak before interesting revelations.
If you don't know what is Akudama Drive all about, then in short
"It's a Group of Criminals who are best at their work. They call themselves Akudama and are indulged in crime that are too heinous for an average Criminal to commit."
"The story takes an interesting turn when an average girl gets wrapped into the Criminal Group and have no choice but to either get killed or join the Akudama."
10 Anime Like Akudama Drive:
(1) Psycho-Pass
Created by Hikaru Miyoshi, Psycho-Pass quickly became a famous manga after its release in 2012 and was followed by millions of loyal followers from all over the world. By the end of the series in 2014, the manga had 1 million copies in circulation.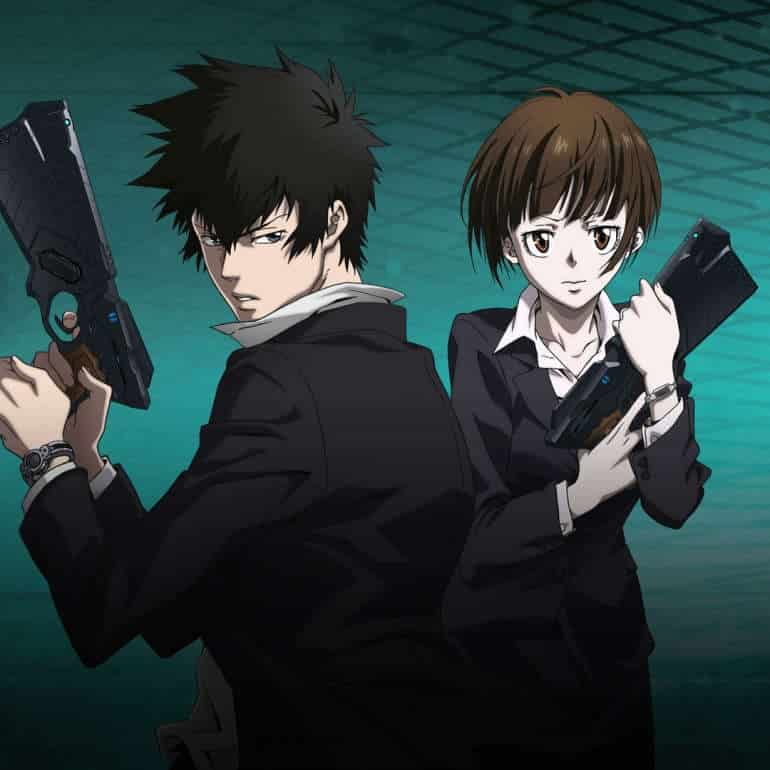 The story is set in a highly advanced society of Japan, where the level of criminality is measured in humans by a very powerful computer. The result that is created is called the "Psycho-Pass". When a person's result index exceeds the limit of 100, they are arrested, comprehended, or pursued by the Investigation Officers.
Where to Watch
Psycho-Pass is available to Stream on
(2) Deca-Dence
Humans were pushed closer to extinction when an alien life form "Gadoll" appeared. Those who were able to adapt and survive now live in a 3000 meter high movable fortress called Deca-Dence.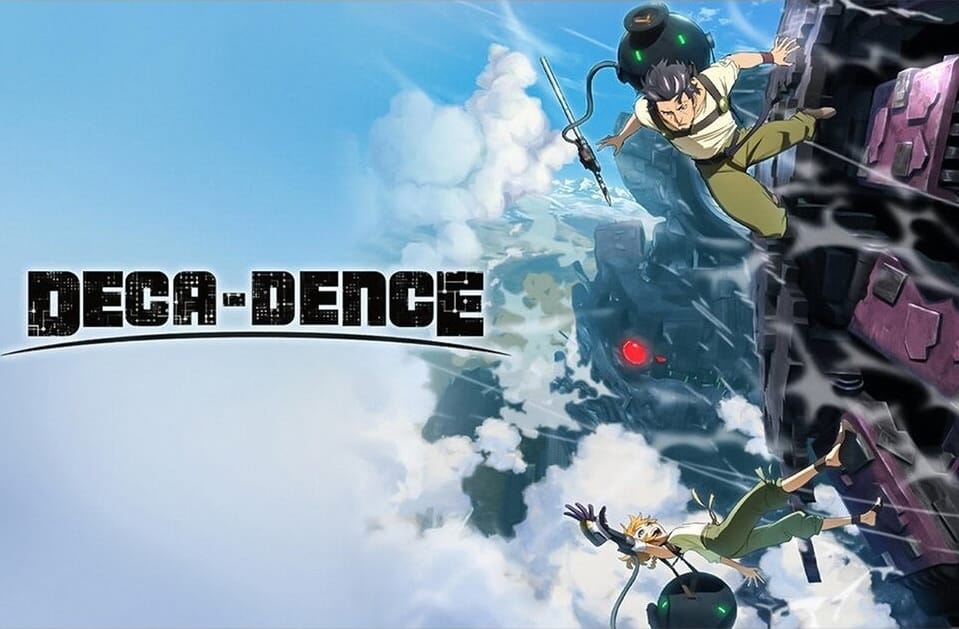 Deca-Dence is a waking Home cum Fort, hence anytime Gadoll attack Humanity, Deca-Dence acts as both a defense and offence to counter them.
This story is centered around a girl who is dedicated to change the way Humans live and finish off Gadoll for good.
Where to Watch
Deca-Dence is available to Stream on
(3) Made in Abyss
"Abyss," the word is enough to terrify most people. Since, not many people know what's inside an Abyss, they stray away when asked whether they want to explore such a thing?
Their first question is "What if I never return again?"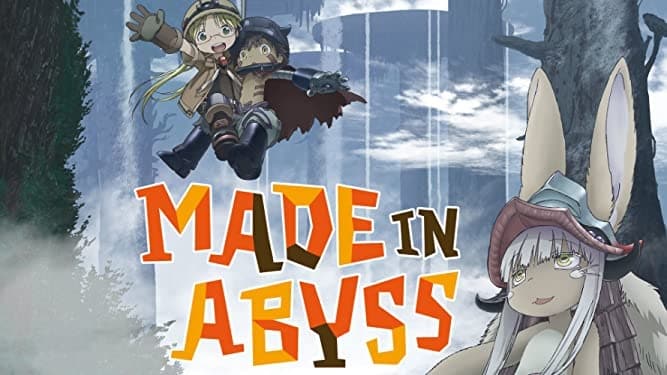 But, Riko is not terrified, rather she wants to explore the Abyss and become what they call "White Whistles," the brave people who have the guts to explore an Abyss. Riko's mother was a "White Whistle," who is missing.
Inspired by her Mother's bravery Riko too wants to explore the depth and this is when she meets a Robot. They both plan to explore the Abyss together and set on a journey.
Where to Watch
Made in Abyss is available to Stream on
(4) Cop Craft
If there are Fairies then their are Monsters. A sudden Hyperspace Gate in the middle of Pacific Ocean paved way for Fairies and Monsters to appear on San-Teresa. Eventually the city became a thriving ground for more than two million fairies and monster.
But, with the population boom came the backdrops. Drugs, Prostitution and Trafficking became an everyday problem for the city.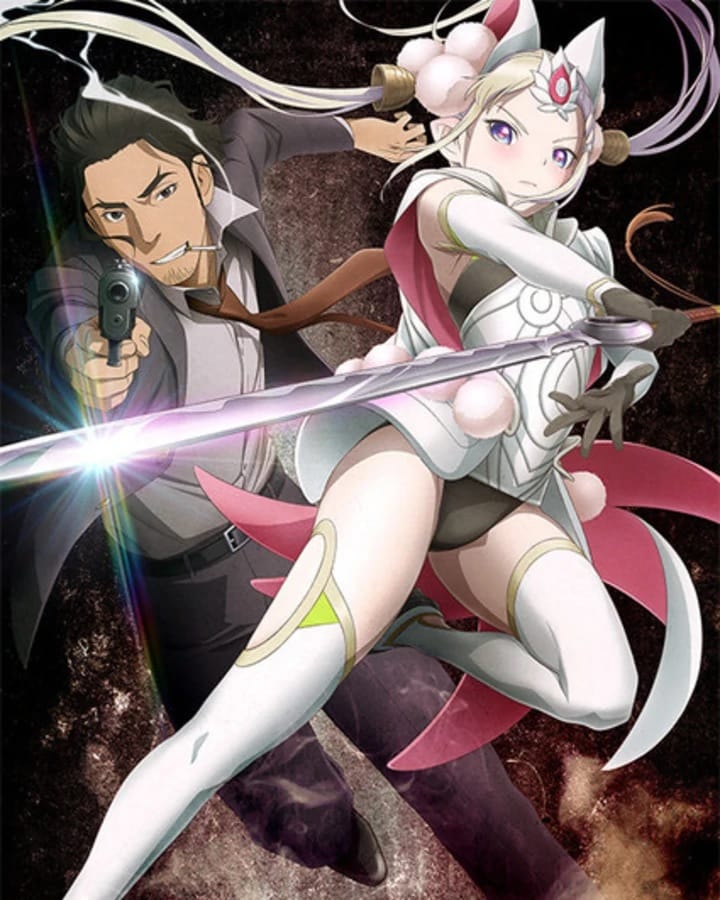 A JSDF soldier Kei Matoba, arguably one of the best cops unexpectedly loses his friend and partner for four years, Rick Fury when a fairy trafficking case goes wrong. This triggers a vengeful mindset and he takes up the task with Tilarna Exedilika to rescue the fairy that Kei encountered when his friend was killed.
Where to Watch
Cop Craft is available to Stream on
(5) Dorohedoro
A city also known as "the Hole," for its cruel living conditions, is riddled with atrocious Sorcerers who pick up people off the streets and use them as guinea pigs for their experiments. Nikaidou finds Caiman, a man with a Reptile Head and they both join hands to hunt Sorcerers in the Hole, in hopes to kill the kingpin.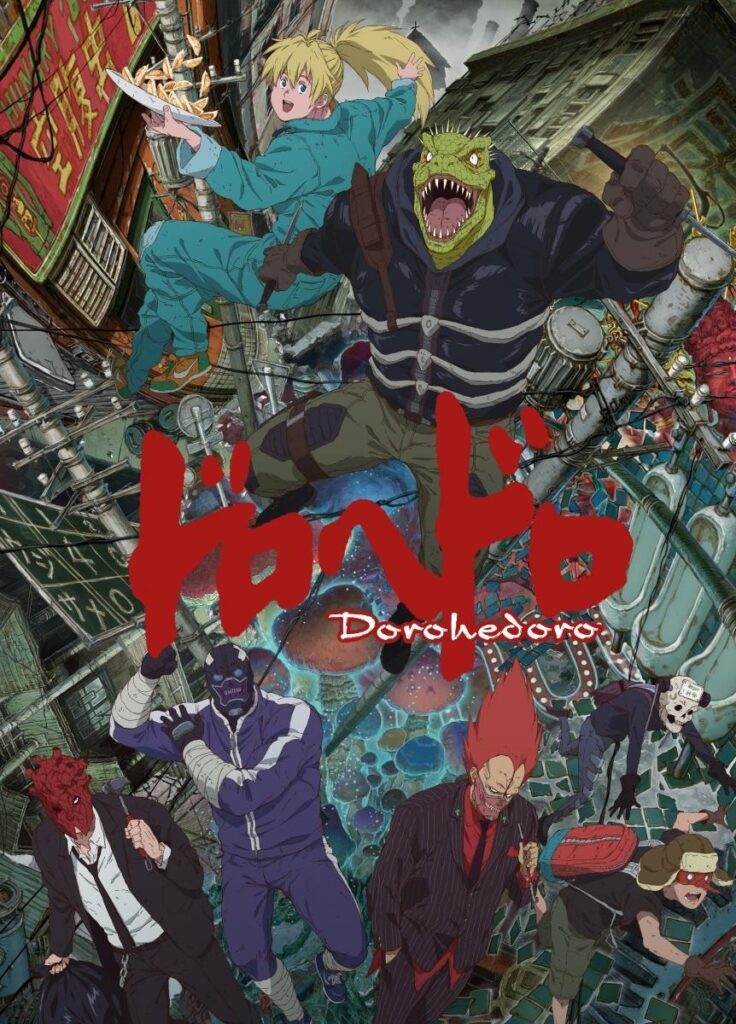 En, the head Sorcerer gets information about these two who are fearlessly killing his people and in retaliation sends "Cleaners" to get rid of them. Hence, a War breaks out between the two Worlds to fulfill their desire.
Where to Watch
Dorohedoro is available to Stream on
(6) Fire Force
You probably know about this Anime. If you don't, then you are really missing a good watch.
In the the city of Tokyo, Spontaneous Human Combustion is a common issue. Average people suddenly burst into flames and become what they call "Infernal." Things were normal before "The Great Cataclysm" triggered the mass Spontaneous Human Combustion and almost wiped out the entire Human Population.
To counter this, a Special division of Fire Brigade was created called "Special Fire Force/Brigade." This Division are tasked to control the Combustion outbreaks and keep the city safe.
There is much to speak about this series, but I won't spoil you and live this to you experience.
Where to Watch
Fire Force is available to Stream on
(7) No Guns Life
Please don't read it "No Guns No Life!" it's "No Guns Life!"
No Guns Life centers around the concept of "Extended," cyborg soldiers outfitted with robotic parts. One such Extended, Juuzou Inui was created as a soldier but has no memories before he was made.
Now, since the War is over, soldiers are needed less and hence, he runs a business that takes care of "Extended" incidents.
His life changes when he is made liable with a child after a Robot tries to run taking the Child with him. Being a former soldier, Juuzo cannot stay away from the situation and goes on to find how far Beruhren Corporation's evils spread across the city.
Where to Watch
No Guns Life is available to Stream on
(8) The Irregular at Magic High School
The consequences of World War 3 have decreased the world population to 3 billion and led to the creation of a New World Order. Japan is one of the superpowers. The story is set in a parallel history, where magic and technology work together. But, the number of magicians is less because the ability to have magic is determined by genetics.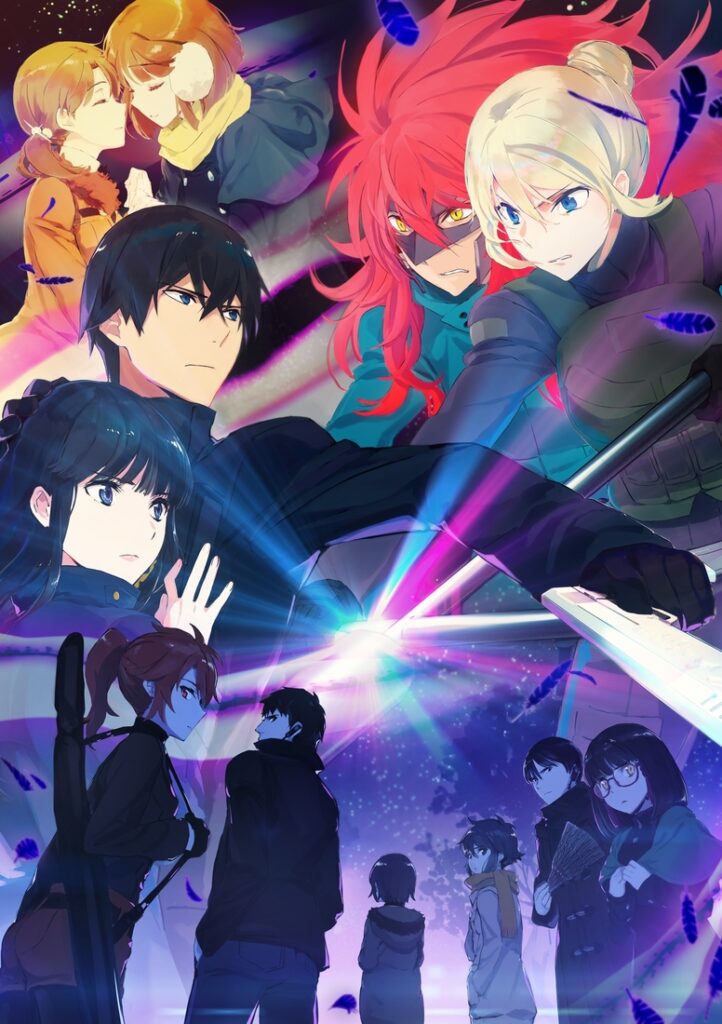 The story centers around Shiba Tatsuya and his sister Miyuki. Miyuki is a candidate to succeed the Yotsuba Clan which is one of the 10 Master Clans that govern Japan's magicians. Miyuki is arguably the best magician in the world and is enrolled as a first-course student at high school. But, Tatsuya is in the second course and is considered to magically weak. But, he has an in-depth knowledge of technical, combat, and unique magic abilities. This incomparable knowledge and thinking lead everybody to think him as an Irregular to the school's standard rankings.
Where to Watch
The Irregular at Magic High School is available to Stream on
(9) Cowboy Bebop
The year is 2071, Humans have evolved a lot in technology and left behind Earth to live in other planets and moons. Now that Humans are living in different places an "Inter Solar System Police" is formed to maintain peace in the galaxy. They are aided by outlaw bounty hunters known as "Cowboys."
Cowboy Bebop is probably the oldest Anime in this list (1998), but don't get a wrong idea. This series is well balanced with great Action and Comedy.
Where to Watch
Cowboy Bebop School is available to Stream on
(10) Darling in the Franxx
Darling in the Franxx is quite similar to Deca-Dence, where Humanity is brought to extinction after giant alien beasts known as Klaxosaurs attack. To survive, Humans stay in massive fortress cities that are called Plantations.
FranXX is the only weapon that can counter these beasts' attacks. But, with power comes drawbacks too. To ride these heavy and powerful machines, a male and a female pair is needed.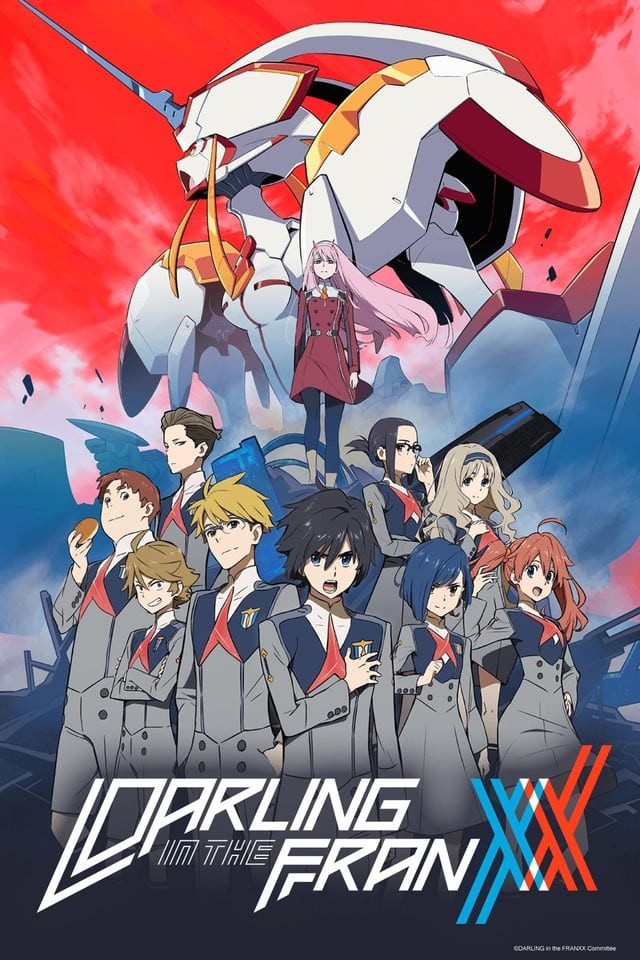 The main protagonist is Hiro and his FranXX companion Zero Two, who meet each other in forest when they were kid.
Later, the series develops more than just killing Klaxosaur and finding the truth of Human evolution and other fundamentals.
If you are in the Mecha Genre, Darling in the FranXX is on of the best to watch, though there is problem with the Anime. The ending in the Anime is different from that of the Manga. If you are interested in reading the series rather than watching, they go ahead.
You won't regret it.
Where to Watch
Darling in the Franxx is available to Stream on
Conclusion
So, here is the list of Anime like Akudama Drive. Though some series are not entirely similar, but they have a taste of Sci-Fi, Action and Mecha.