10 Anime Like Jujutsu Kaisen. RANKED!!
Jujutsu Kaisen is one of the most anticipate series airing. With Overpowered Heroes to Overpowered Enemies, this series is here for good. Mostly when we talk about an Anime series on demon, we see that the main characters too overpowered to counter the demons and they easily overcome obstacles.
This is where Jujutsu Kaisen excels. Jujutsu Kaisen shows that when their is War between the Good and Bad, the Good does not win every time. With this, let's look into some series similar to Jujutsu Kaisen.
(1) Demon Slayer:
Demon Slayer needs no introduction as to how great this anime series. The story revolves Tanjiro Kamado and his quest to cure his sister from becoming a full-fledged demon. Tanjiro has already lost is family to demons and he does want to lose his only sister.
Hence, he sets on a quest to become the best demon slayer also known as a Hashira to finish off the ultimate cause of all this mayhem. Reading about this series have very less meaning until it is watched.
Watch Demon Slayer:
You can watch Demon Slayer on these Platforms:
(2) Dororo
Dororo is an undying series that was first written in 1967 by Osamu Tezuka. The story revolves around the main protagonist Hyakkimaru who sets on a quest to recover his organs which were given to the 12 demons in return to the nation's development and prosperity.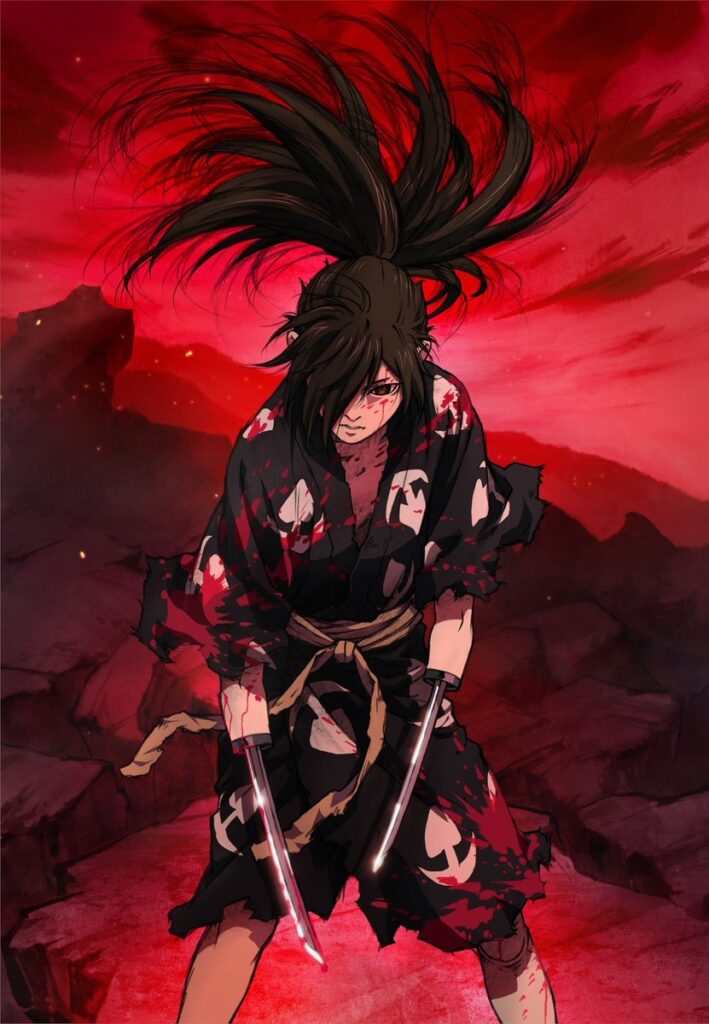 As he goes on his journey to recover his organs defeats enemy demons. Every defeat of demon grants him an organ as an achievement. Later he meets his quest companion named Dororo. The name Dororo comes from the Japanese word Dorobo which means thief.
Watch Dororo
You can watch Dororo on these Platforms:
(3) Inuyasha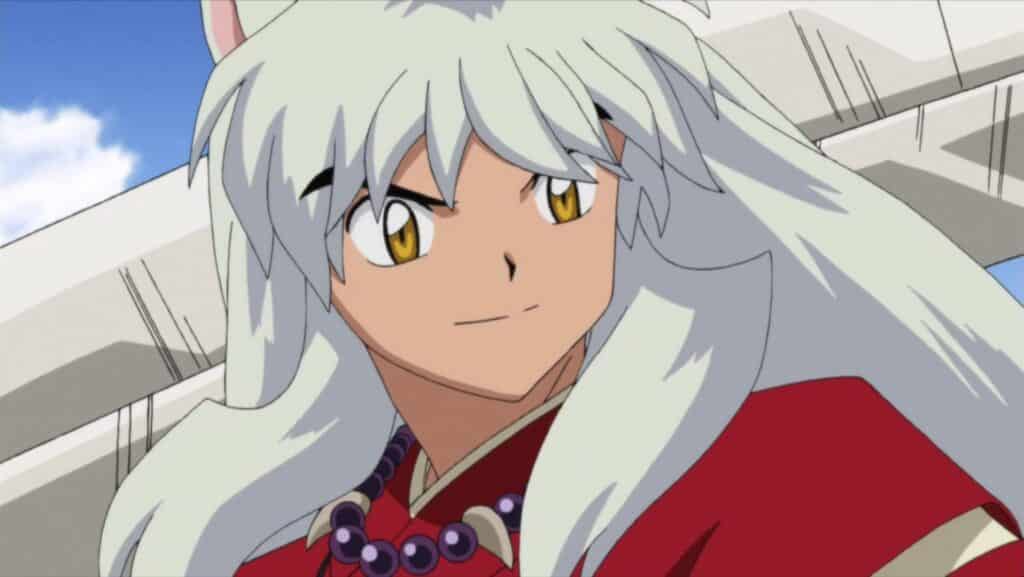 If you are an avid Anime lover, you should have watched Inuyasha, or maybe even heard of it. Inuyasha is series centered around Kagome Higurashi who is a 15 year old girl. Her life changes when she is dragged into a cursed well that takes her back 500 years in the past. She then encounters Inuyasha, a hybrid dog-demon. I won't spoil you anymore and leave it to you. Watch it, it's highly recommended.
Watch Inuyasha
You can watch Inuyasha on these Platforms:
(4) Mob Psycho 100
Mob Psycho is an Anime series created by the same person behind One Punch Man. The story revolves around Shigeo Kageyama who has awaken his psysic ability since very young age. But, due to his enormous power, his power becomes his liability. Hence, he decides to suppress his powers and only use to impress his long-term crush Tsubomi. Mob later joins a self-proclaimed psychic, who, actually is a con artist to exorcise evil spirits.
Watch Mob Psycho 100
You can watch Mob Psycho 100 on these Platforms:
(5) Bleach
Who doesn't know about Bleach? The anime series that introduces us to the harsh world of a Shinigami (Soul Reaper). The story revolves around Ichigo Kurosaki, who is an ordinary high school student. His life changes the day when his family is attacked by an corrupt spirit.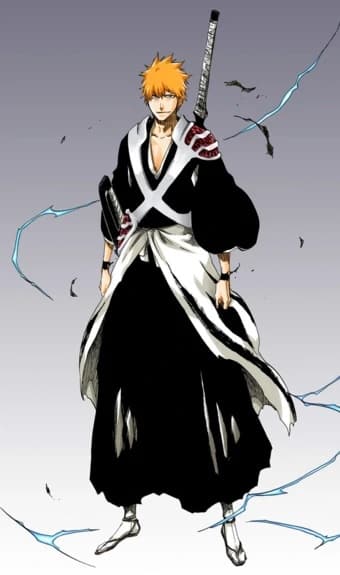 He also has a special ability to see Soul Reaper and meets Rukia Kuchiki. To save his family from being hunted down by corrupt souls, he takes on a job to become a Soul Reaper. Hence, starts the journey of a High Schooler as a Soul Reaper.
Watch Bleach
You can watch Bleach on these Platforms:
(6)Blue Exorcist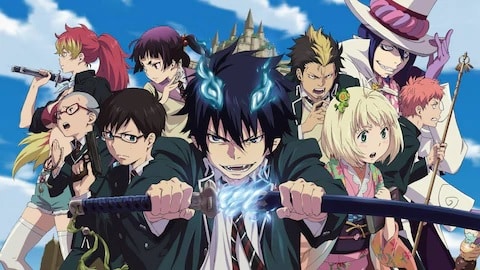 Blue Exorcist is an Anime series centered around Rin Okumura, who is an average teenager. His life changes when he is suddenly ambushed by demons. Later he is shocked to learn that he is in fact the son of Satan and now his Satan Father wants him to return so they can conquer Assiah. But, Rin is just a teenager and he is reluctant to join the Demon army. To conquer the Demon hord, he starts training to become an Exorcist to fight alongside his brother Yukio.
Watch Blue Exorcist
You can watch Blue Exorcist on these Platforms:
(7) Jojo's Bizarre Adventure
On of the best selling Manga is history. Jojo's Bizarre Adventure started its first serialization in 1987, and since then it is in circulation. The series alone has sold more than 100 Million copies. The story starts in 1868, when Dario Brando saves the life of George Joestar, an fine nobleman. Later when Dario passes away, George, in hope to repay the debt of Dario adopts Dio (Dario's son).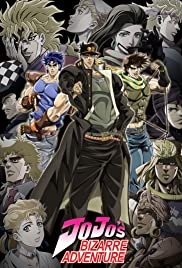 But, Dio proves himself to be as evil a person can be. He goes on to bully the son of George (Jonathan) and dreams to seize the house for himself. The lives of Jonathan Joestar (JoJo) and Dio changes when they find an Aztec mask that carries supernatural powers. Hence, starts the story of JoJo vs Dio and a chain of Bizarre events.
Watch Jojo's Bizarre Adventure
You can watch Jojo's Bizarre Adventure on these Platforms:
(8) Gegege No Kitaro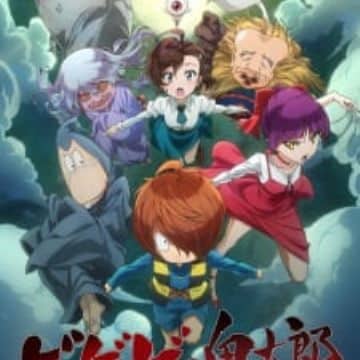 Gegege no Kitaro is also a series of the late 1960s. The story revolves around the characyer Kitaro, who is supposed to be the last survivor of the Ghos Tribe. The story shows Kitaro's adventure with ghouls and strange creatures of Japanese Mythology.
Watch Gegege No Kitaro
You can watch Gegeg No Kitaro on these Platforms:
(9) Berserk
Berserk is said to be one of the most gruesome anime series out there, with death being an usual part of the series. But, this is what makes the series even more original and a great watch. The story revolves around Guts, who is destined to be hunted by demons until the day he dies.
Guts, sets-off on a journey to avoid such gruesome fate and on his journey he battles demons and beasts. He later acquires DragonSlayer and takes up the task to extract revenge from the person responsible for his fate. The series also shows Guts meeting allies throughout his journey.
Watch Berserk
You can watch Berserk on these Platforms:
(10) Chainsaw Man
Chainsaw Man anime was announced, but the exact release is not public yet. The name Chainsaw Man is quite peculiar, but the story revolves around Denji, who is a simple guy until his life changes after he is revived by the most his beloved dog Pochita.
This the show I'm REALLY waiting for! And guess what? The studio behind animation is the same as that of Jujutsu Kaisen, Attack on Titan. Yes, MAPPA is animating Chainsaw Man…
When do you think the anime will come out?
I'm speculating between October 2022 and January 2023.
Read Chainsaw Man Free
Chainsaw Man is free to read. You can read the latest chapters on Viz.
Final List
Demon Slayer
Dororo
Inuyasha
Mob Psycho
Bleach
Blue Exorcist
Jojo's Bizarre Adventure
Gegege no Kitarou
Berserk
Chainsaw Man
Conclusion
So, these are some of the Anime series you would like to watch if you liked Jujutsu Kaisen. There are many other great Anime series that could not make into this list. But, I'm sure you will enjoy all of the Anime above.