Anime to watch if you loved Uzaki Chan Wants to Hang Out.
Slice-of-life anime are always fun to watch. And the latest installation in the pack is Uzaki-chan.
And if you too loved the anime, then here today I present a list of anime/manga that are quite similar to Uzaki-chan wants to hang out.
(1) Kaguya Sama Love is War
Kaguya Sama Love is War is more of a rom-com than Slice of Life. The series is centered around Student council president Miyuki Shirogane and vice-president Kaguya Shinomiya. Where Kaguya is the daughter of an extremely wealthy businessman, Miyuki the is the top student at the school and.
The story gets interesting when they both like each other but are dense to confess. The reason why they can't confess is that, they think, if either one of them confess, they would lose. Kaguya Sama Love is War is fantastic series for those who want all-rounder Slice of Life Series.
Where to Watch:
There are a total of 3 Seasons of Kaguya Sama Love is War:
(2) Quintessential Quintuplets
Quintessential Quintuplets is more of a Harem series, with a little bit of seriousness. Though the seriousness is only for few moment. The story is centered around Fuutarou Uesugi, an ace high school student. Uesugi is good student and his aim is the study hard and improve his financial condition. But, too much focus in studies has left him friendless.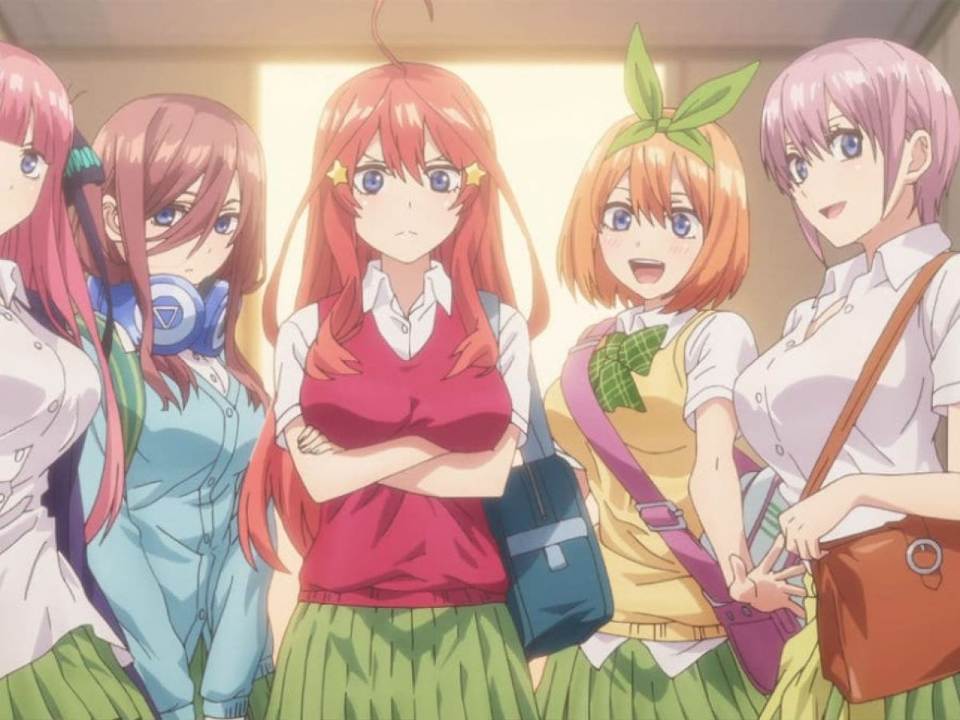 His life changes when he is offered to clear his father's debt by providing tuition classes to a wealthy family's daughter. But, later he finds out that there is not one but 5 of them who he has to teach. The problem is none of them are good at studies and detest to follow any orders. The series shows the challenges the girls face to pass their graduation.
Watch Quintessential Quintuplets
There are two season of Quintessential Quintuplets. Second Season of Quintessential Quintuplets was scheduled to air on October but, got delayed to January 2021 due to the pandemic. You can watch the First Season here:
(3) Senryu Girl
Senryu Girl is a story centered around the life of Nanako Yukishiro, a high school girl. Nanako can't speak, but, she chose to speak through senryuu—17-syllable-long poems.
Eiji Busujima is high school student who is infamous for his looks. But, lately he has found interest in Senryu. This common interest between Nanako and Eiji lets their sweet relationship to develop where they both don't have any problem talking to each other despite one of them being mute.
Watch Senryu Girl
As of now there is only Season 1 of Senryu Girl. The Anime aired in 2019 and with its positive response it may get a Second Season. These are the streaming providers of the Anime:
(4) Love is Like a Cocktail
Everything is Fare in Love and War. This phrase is pretty relevant when we talk about Love is Like a Cocktail. The series shows the daily lives of a married couple. Sora and Chisato Mizusawa are husband and wife and Sora works as a bartender. Chisato has a soft spot when it comes to alcohol and always rejects any invitation.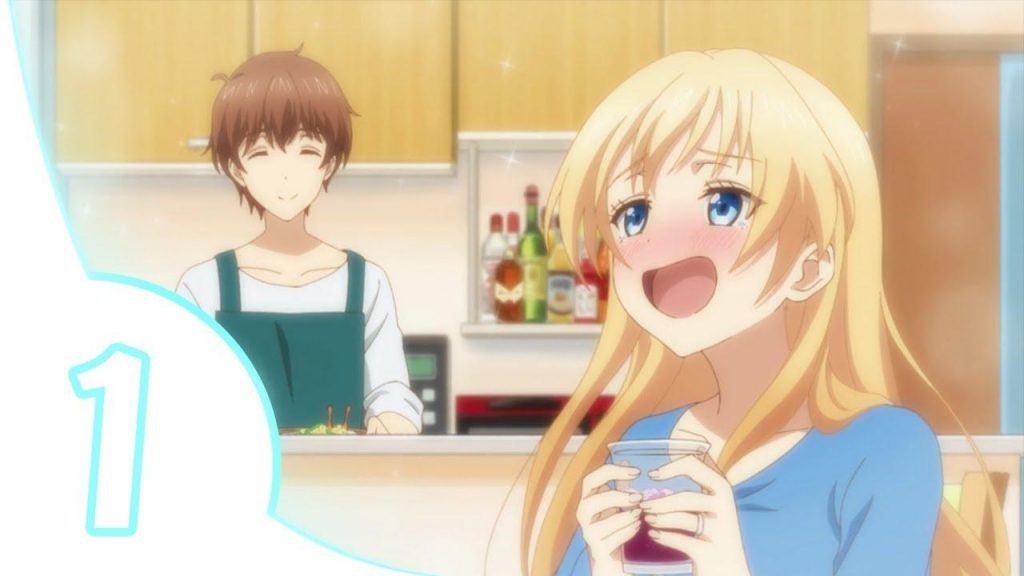 The reason she provides is that she doesn't like it. But, the reality is she like alcohol at lot but after having it her personality changes and reveals a cute version. She only reveals this cute persona to her husband who treats her with exotic drinks when she returns from her office. Love is like a Cocktail is cute story and the best of Slice of Life if you ask me.
Watch Love is Like a Cocktail
Love is like a Cocktail was released in 2017 and as of now there is only One Season. You can watch the series in these streaming services:
(5) Magical Sempai
The combination of Magic and a crazy senpai does not fit together. This series is one of the best way to spend your weekend. The story is centered around a freshman (whose name is not revealed in the series) who is bored and wants to join a club that requires least work.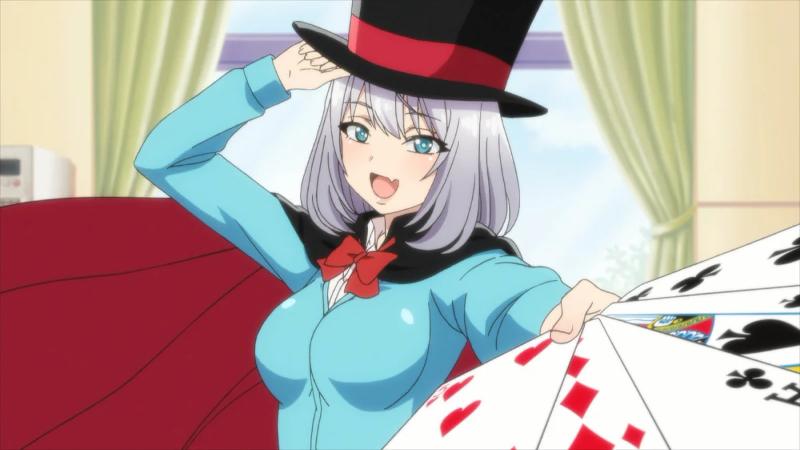 In his search he discovers Magic Club, where there is a cute senpai who practices her magic in closed doors because of her stage fright.
Though the Freshman rejects joining the club, her quickly finds himself as a member of the club.
Where to Watch:
As of now there is only One Season of Magical Sempai. You can watch the series in these streaming platform:
(6) Teasing Master Takagi-san
The name of the Anime is enough to tell what to series is all about. The story is centered around Nishikata and Takagi who are school student and sit close to each other in class. Takagi successfully teases Nishikata and never loses even though Nisikata thinks the most unusual trick.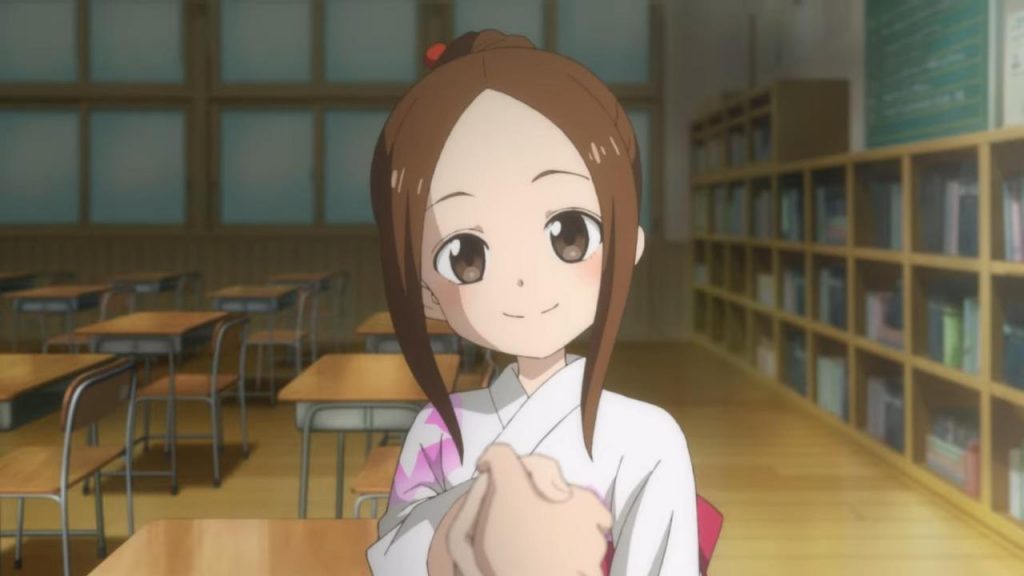 Even though Nisikata loses to her always and is annoyed, he has a soft spot for her. But, he also promises that one day he will take his revenge by teasing her. After its release in 2018 the series got a lot of fan following and later in 2019 a Second Season was also released.
Watch Takagi-san
Watch Teasing Mater Takagi-San here:
(7) Aho Girl
The word "Aho" in Japanese mean "Stupid". Now, you can easily understand what the series is all about. Yoshiko Hanabatake is good of nothing girl who is an absolute ZERO in everything. her hopelessness is of such extent that she manages to get a perfect ZERO in all her tests. Her only interest is her childhood friend Akuru, whom she calls A-kun and Bananas. Even her mother has all hope lost for her and A-kun is the only one who can control her.
The story follows the life of Yoshiko and A-kun, where Yoshiko teases A-kun to extremes and A-kun applies every method possible to control her, he even hits with her fists.
The series is one of the most comic series lately and also a must watch.
Watch Aho Girl
There is only One Season of Aho-Girl and you can watch it on:
(8) Toradora
When we were in school crushes and relationships were something to be best kept secret. Only our closest friends knew our love interest. Toradora! is a story centered around Ryuji Takasu and Taiga Aisaka. Where Ryuji is feared for his looks, Taiga is feared for her personality getting her a nickname "Palmtop Tiger."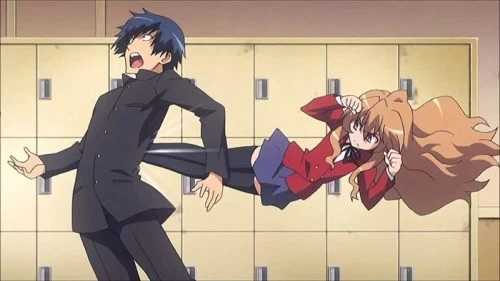 After knowing this co-incidence, they both make a pact to help each other bringing close to their love interest. The series is a must watch and one of the best series on Slice of Life out their.
Watch Tordora
These are the streaming platform to watch Toradora!:
(9) Sakamoto desu ga?
How sophisticate are you? If you say, "I'm the most sophisticated person on Earth!" think again. Sakamoto is unparalleled when it comes to Class, Sophistication and Badassness.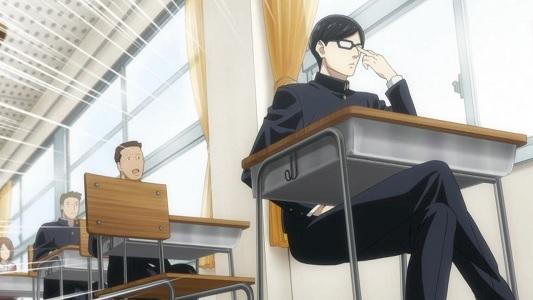 This Sophistication puts Sakamoto in a league of his own and girl fall for him from the first day of his school. But, the guys frowns upon his Intelligence and Class and try every method to derail his personality.
The series shows the insanely funny and out of the world ways Sakamoto avoid the challenges he face.
Watch this series, you won't regret. I Promise.
Watch Sakamoto
You can watch Sakamoto desu ga? on these streaming platfroms:
(10) Don't Toy With Me, Miss Nagatoro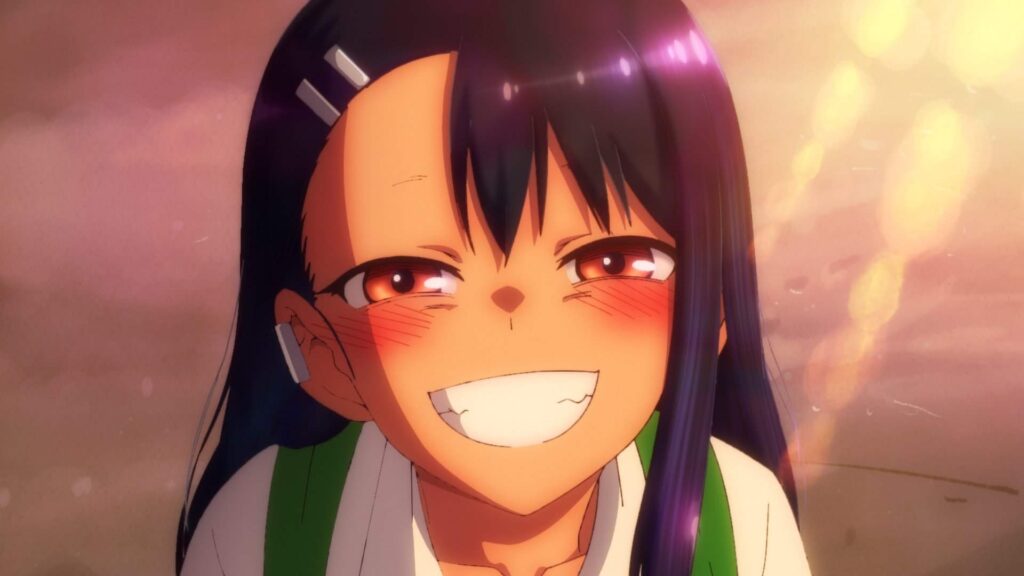 Don't Toy With Me, Miss Nagatoro and Teasing Master Takagi-San has a lot of similarity between how they characters present themselves. The series centers around Hayase Nagatoro and her Senpai, whom she loves to tease under any circumstances. Don't Toy With Me, Miss Nagatoro shows the life of Nagatoro and Senpai, and how she tries various ways to makes fun off Senpai and tease him just for fun.
Don't Toy With Me, Miss Nagatoro got pretty nice reception after the anime was released. Fans are waiting patiently for Season 2 announcement!
Watch Nagatoro
Final List:
Kaguya Sama Love is War:
Quintessential Quintuplets:
Senryu Girl
Love is Like a Cocktail
Magical Sempai
Karakai Jouzu no Takagi-san (Teasing Master Takagi-san)
Aho Girl
Toradora
Sakamoto desu ga?
Don't Toy With Me, Nagatoro.
These are some of the list of Anime series you can watch if you like Uzaki Chan wants to hang out. There are other series but they haven't got any Anime adaptation yet.